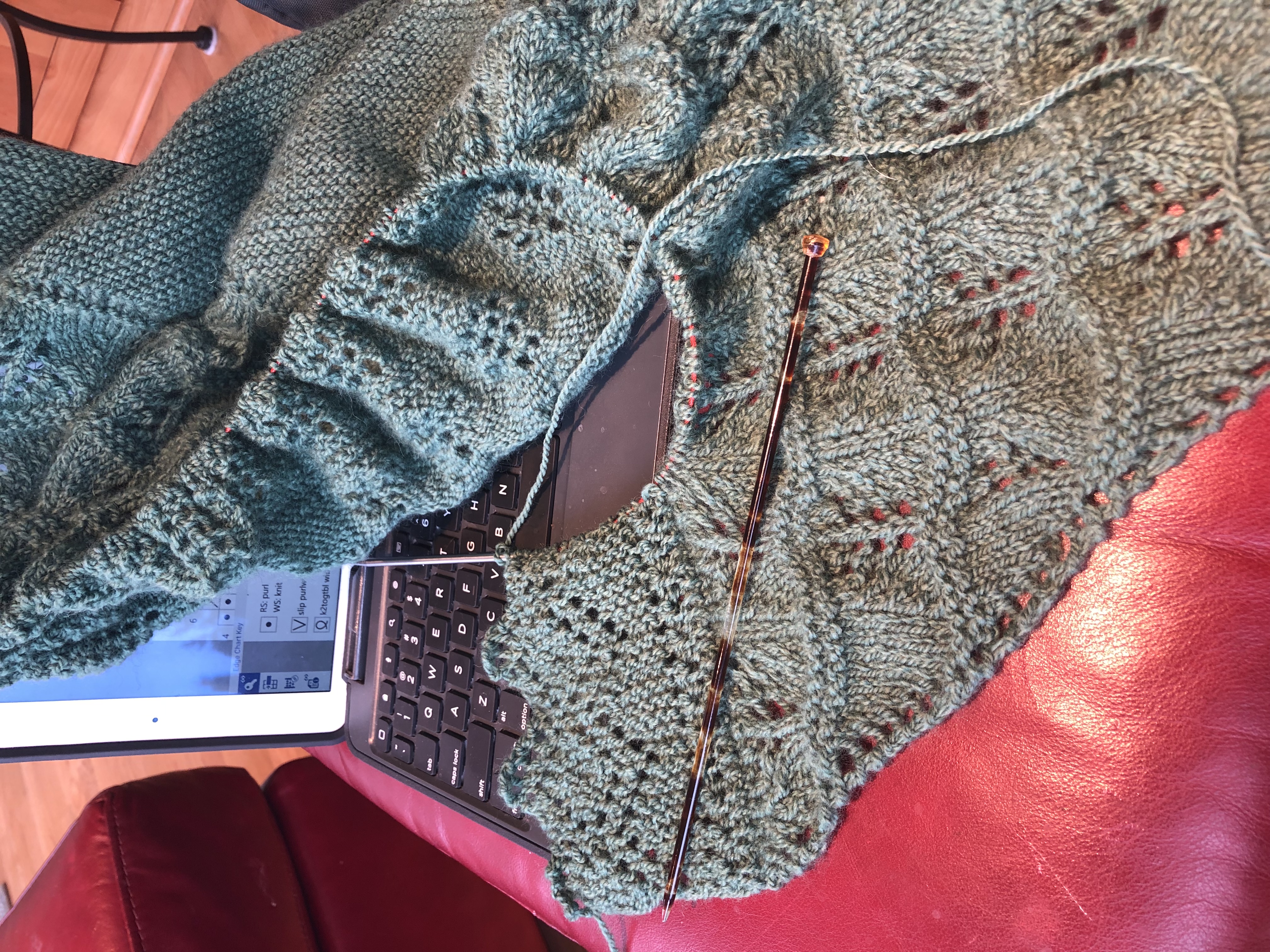 I've been knitting this shawl forever. It starts out with a big garter stitch triangle, then you pick up stitches on two sides and knit a wide lace border. I finally finished that part this morning.
The last section is a knitted-on lace edging, which is knit perpendicular to the shawl body, knitting the last stitch of every other row together with a shawl border stitch to attach it. It's easier to do than to describe it.
Here's another photo.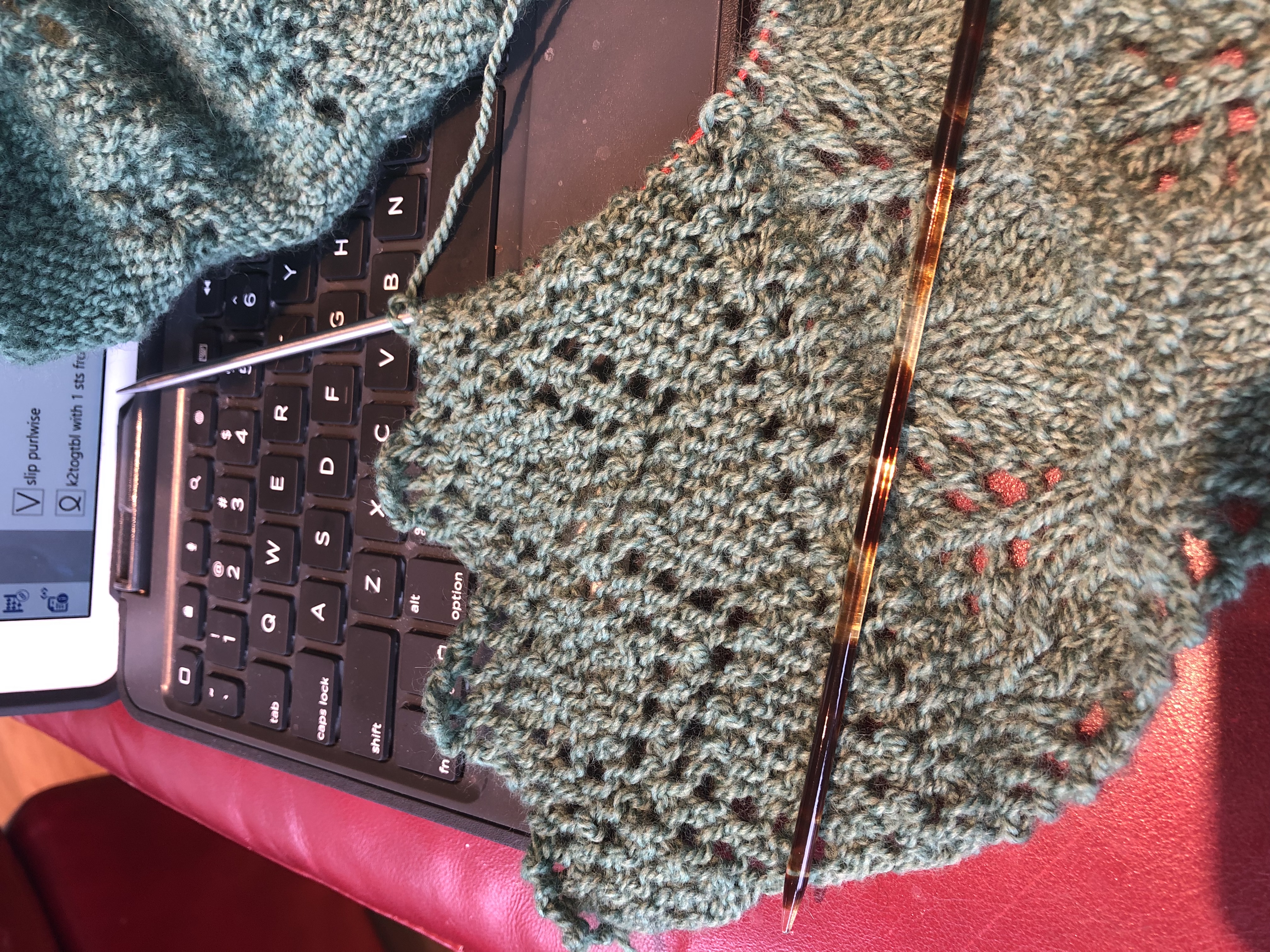 This yarn is so squishy soft that I want to keep knitting it forever. It's From Blacker Yarns.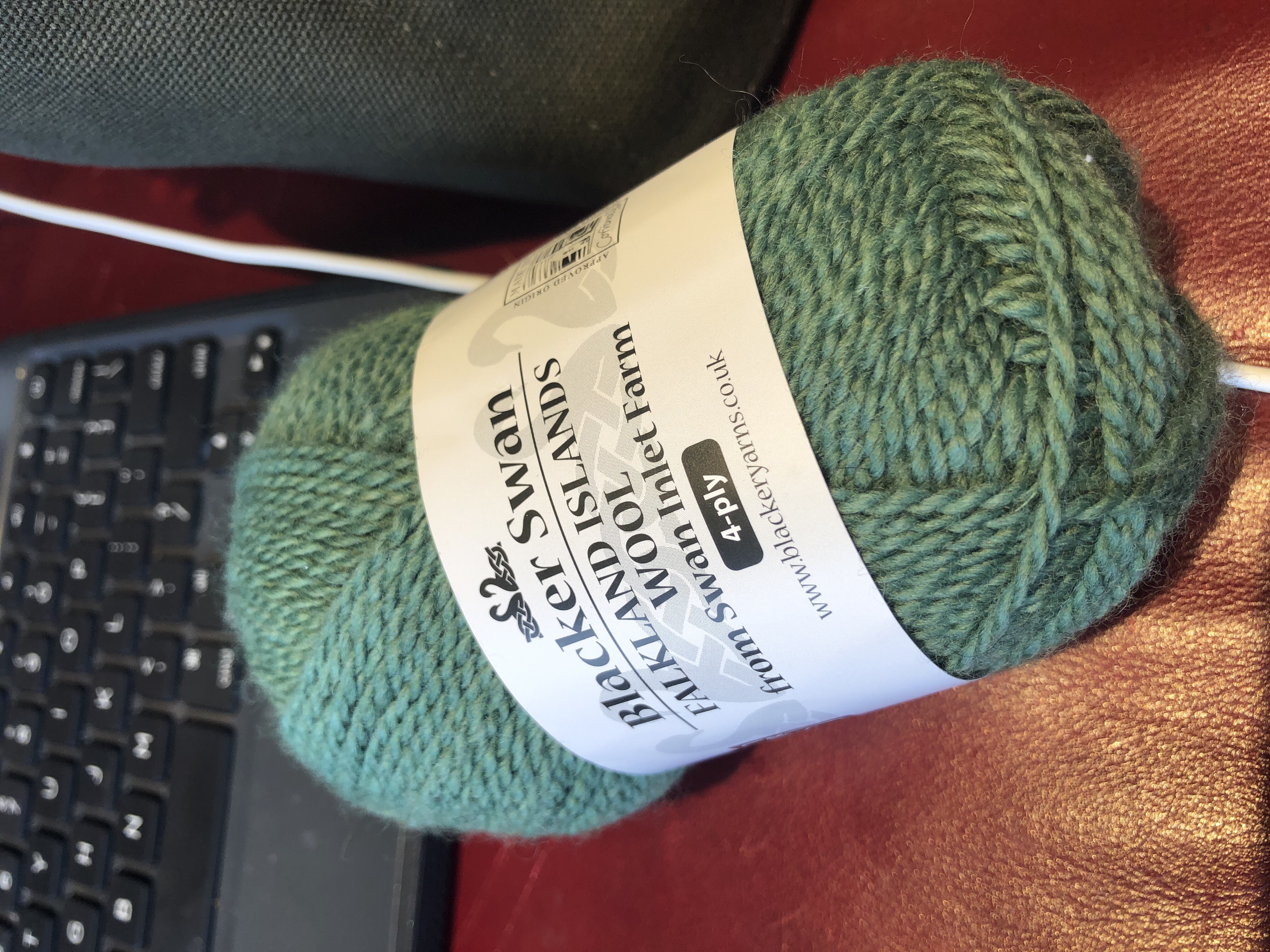 I might have a few more colors of this in the stash. It also comes in a DK weight, I'd love a sweater out of this.
In other shopping news, I've been coveting this bag forever. I finally broke down and bought it. It amuses me that it's the same color as my Subaru. Army Blanket Green!