Well, this one's been finished for awhile, I just never got around to getting a photo of it. Here you go.
All pinned out!
And done!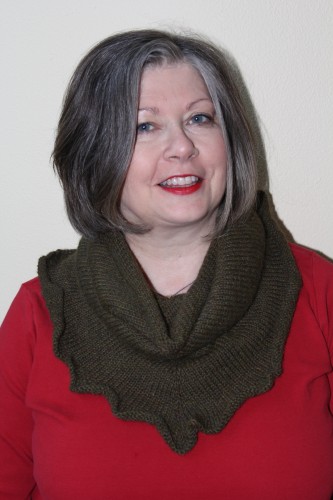 Project Details:
Pattern: 22 Little Clouds
Needles: Chiaogoo circulars, size 3.75
Yarn: Classic Elite Inca Alpaca, deep olive brown, 4 skeins. From Deep Stash, Bin #1. I used almost all of it
For: Me.
What I Learned: I'm discovering the joy of small projects. Instant gratification! I started this on December 8th and finished on the 13th. It's actually a few more than 22 clouds around the edge, since I made it a bit bigger to use up as much yarn as possible. This is a terrifically easy pattern, perfect for knitting in a meeting where you are supposed to be paying attention. It would be good TV knitting. I'll wear this one a lot.