I promised a new project. This is yet another pile of incredibly soft and warm alpaca out of Stash Box 1.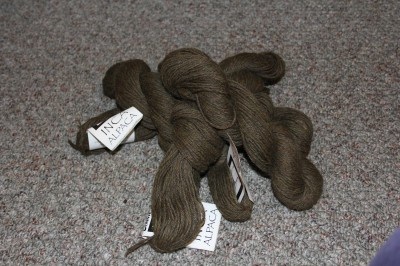 That's 4 skeins of Classic Elite Inca Alpaca, in a shade of brown that is close to coffee with just a splash of cream. I started this Sunday, and I'm about to finish.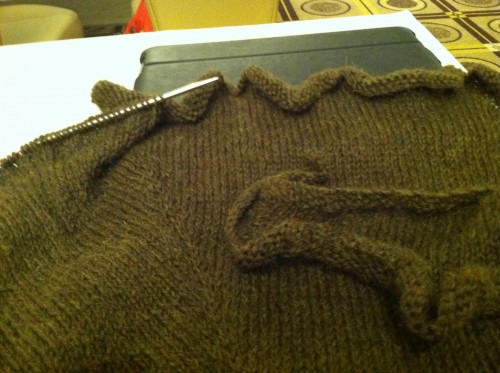 The pattern is "22 Little Clouds", a free scarf/shawl pattern by Martina Behm. It's a simple triangular stockinette scarf, but with a doubling of the stitches for the border so it makes ruffles. I increased the size a bit since I wanted to use all of the yarn, so this adds up to over 600 stitches to bind off.
Tomorrow is the last day of this marathon conference, which is a good thing. I'm not sure I can stuff any more facts into my brain before stuff starts falling out the other side. We leave late tomorrow to head for home, then back to work next week to apply all of this new knowledge.
By the way, everybody wish Lewey a happy birthday! Tomorrow is his seventh birthday. We brought him home to his "forever home" 6 years ago. Here's what he looked like in the car on the way home: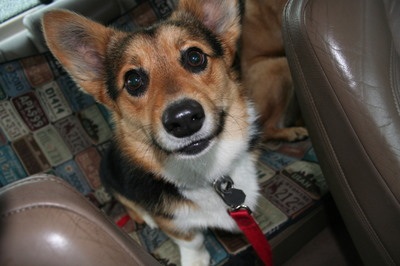 Happy Birthday, little buddy!