Well, that was a little longer than I intended to be away! Since the last post, we finished the kitchen remodel, went to Washington DC, I finished a pair of socks, and I'm 99.9% done with that Peacock Shawl. Whew. I even went to work once or twice.
Here's how the kitchen turned out. We couldn't be more pleased with it.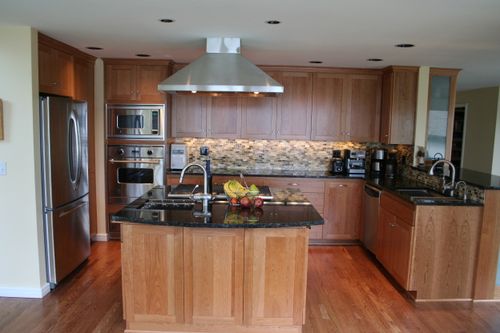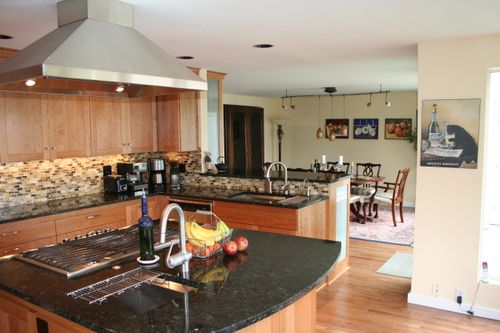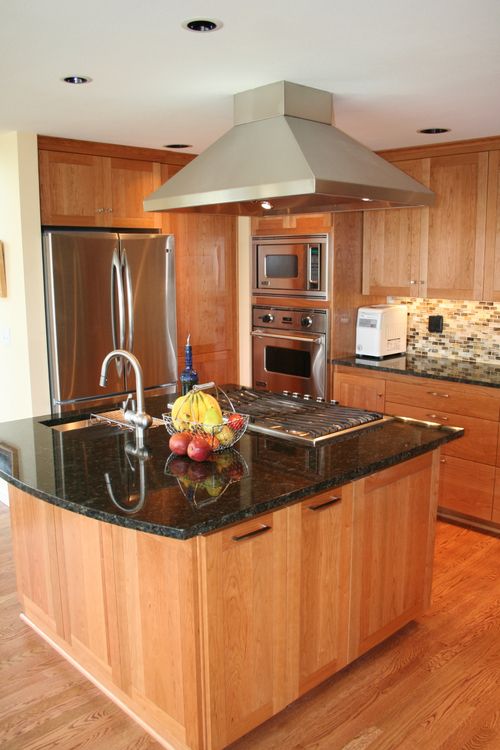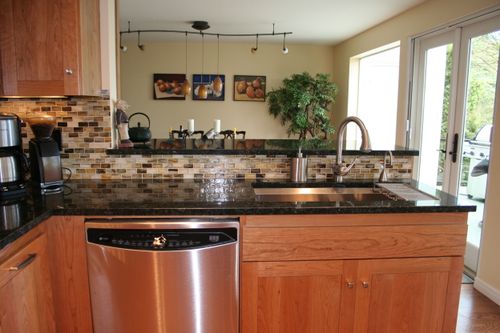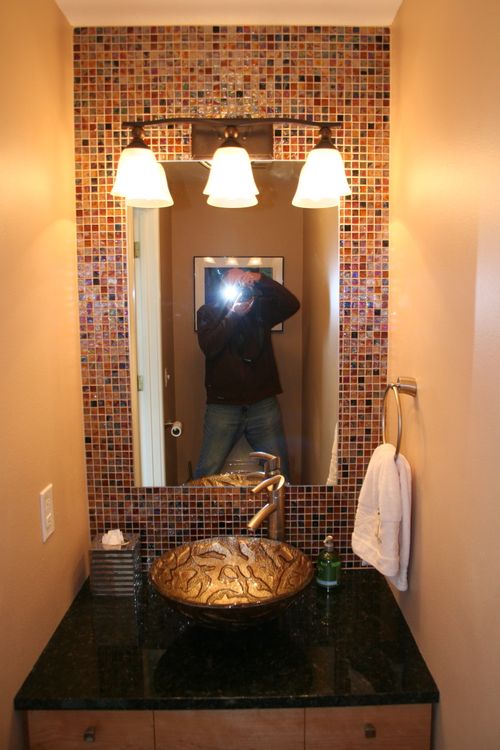 The last photo is the powder room. Of course, the counters in the kitchen are already a lot more cluttered than in those photos.
We went to DC last week to visit a good friend whose wife (also a good friend!) is stationed in Baghdad. We had a great time, did a lot of wonderful touristy things, and ate and drank some lovely food and wine. Here's just one photo of me and another knitter I found.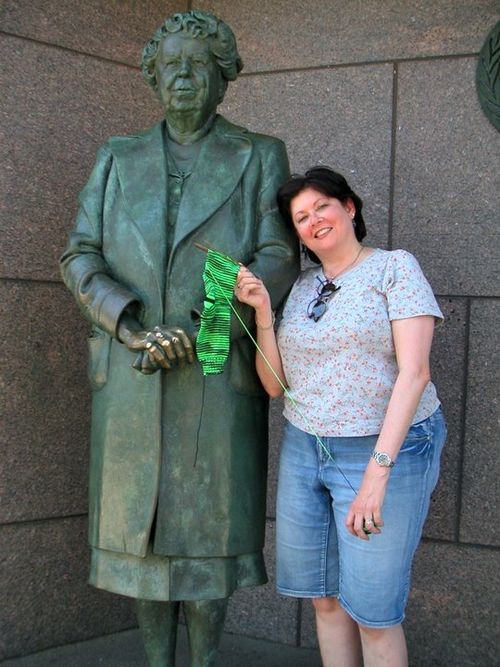 We of course took tons of photos, which I won't terminally bore you with. Here's a link to John's Picasa album if you are interested.
And I finished those Wicked Witch socks while we were in DC. Our friend Byron lives out in Arlington, so we did a lot of subway riding, giving me lots of knitting time.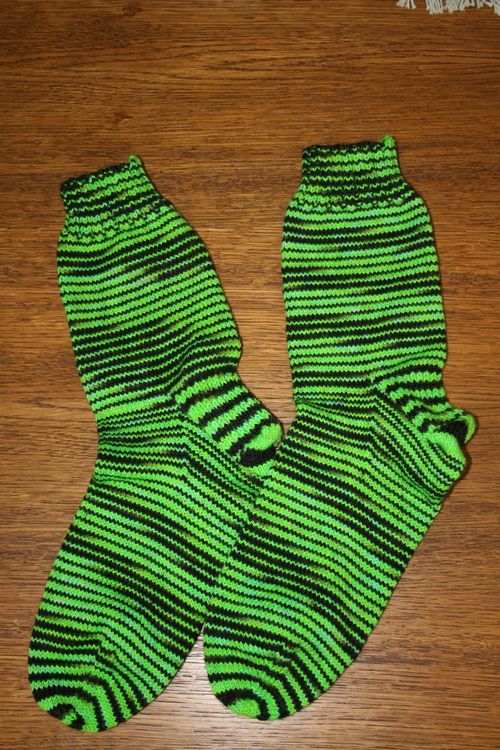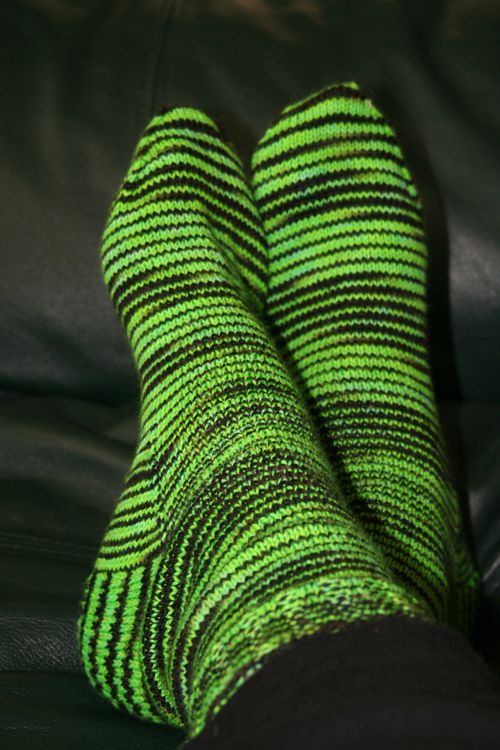 Project Details:
Yarn: Tempted Good Grrl sock yarn, in the color Wicked Witch.
Needles: Knit Picks Harmony, size 2.25.
Pattern: Um, do you have to ask any more? These were 72 stitch socks.
Started: December 2008
Finished: April 2009
For: Me
What I learned: Don't post photos of sock yarn unless you are willing to buy more for family members who want some of their very own. My niece Angie loved this color so much that I bought a second hank for some for her. I thought about sending her these, but I think they'll be a bit small. She has even bigger feet than I do. Plus I love them too much. You'll get yours, my pretty.
I also learned that I probably should quit buying sock patterns and pattern books. I always end up knitting the same thing.
And I finished the knitting on the Peacock. I just need to wash and block it, which will happen this week. Here's a finished-but-not-blocked photo.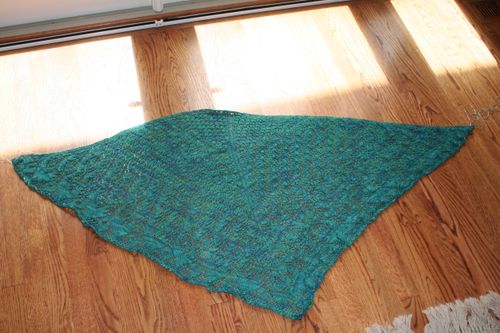 Next time, the finished Peacock, and what's new on the needles.