John and I got an early Christmas present for each other yesterday. We had been talking about adding another pup to the household, and then last week we heard about a rescue Corgi that a local breeder had available. We went to visit yesterday, and we all liked each other enough that he came home with us.
Meet LLywelyn, AKA Llywey (Lewey!)
He's a Pembroke Welsh Corgi, tricolored, and just a week shy of a year old. We have him on a two week trial period, but we're pretty sure he's a keeper.
Here are a few more photos: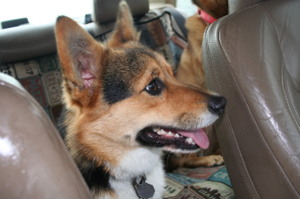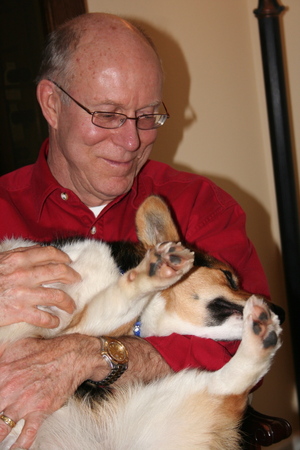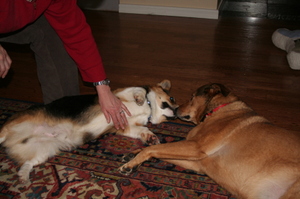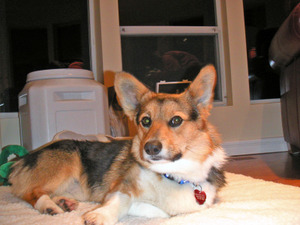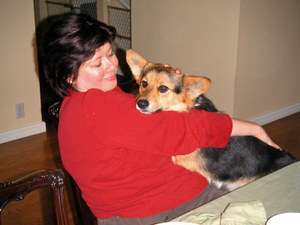 Dog behavior and intuition continues to amaze me. Riley, though she's a confirmed alpha bitch, likes other dogs and has a blast when various family dogs come to our house to visit. She knew in an instant that this was different, and that Llywey was no visitor. They are getting along though, and I suspect will be great buddies once they work out the hierarchy to their satisfaction. I also suspect that little Llywey has never been exposed to cats. He's chased Willie around the house a few times, but I'd bet that stops after the first time Will gets tired of it and whacks him on the nose. Lucy has kept her distance, though she came out of hiding and slept in her usual spot on our bed last night, so I think all will be well eventually.
That's all the excitement here. Oh, except for the rainstorm this past week. It didn't affect us much here, other than a lot of general sogginess. The main interstate highway south of us is still closed by flooding, which is creating all sorts of havoc in the region.
Next time, knitting and Nanowrimo (yes, I finished).