No, I haven't been knitting like a maniac. This one is frogged, not finished. I started this sweater knit from SWTC Bamboo two years ago (Ravelry says July 2007). I worked on it during the summer months, finishing the whole back. It sat in hibernation for the winter, then I dragged it out last summer and hated it. I hate the color, I hate the pattern, and I really despise the little hem thing I did on the bottom. It went back in the UFO pile for another year. So last night, for Frogging Friday, out it came.
Yes, there was a martini involved. We have a house guest who was horrified that I'd rip out half a sweater's worth of yarn.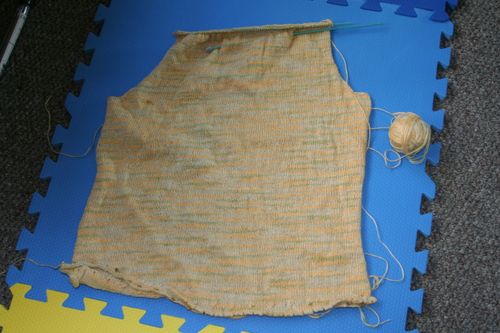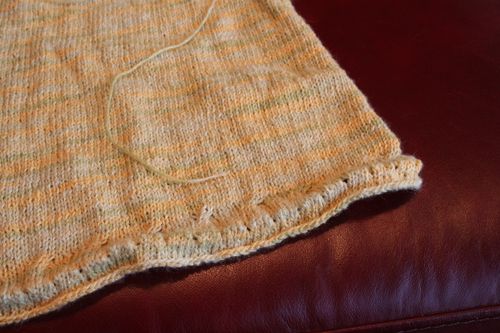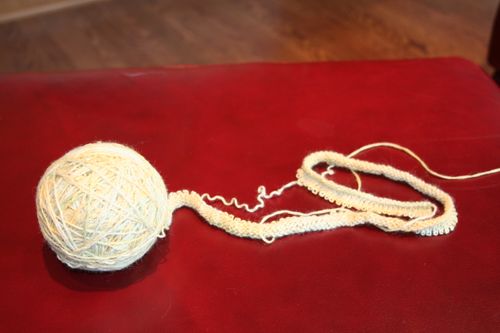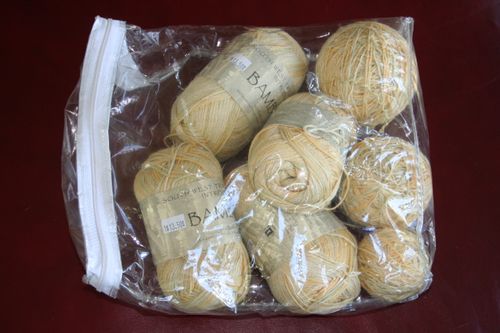 RIP
Specifically, what is it that I hate about this? The color is just not me. I can wear all sorts of jewel tones, and even pastels if they are clear and bright. While I can get away with some yellows, this just makes me look consumptive, not a good look.
The pattern was one I made up using Sweater Wizard. I did a picot hem with a little cable-cross detail, and in this light, drapey yarn, it just doesn't work. The ball band calls this a DK weight, with the suggested gauge of 22 stitches per 4 inches. The fabric I got with this stuff was perfect at 28 stitches per 4 inches on 3.75 mm needles. I also designed a v-neck for the front, which I think would have been pretty droopy.
I'm not sure what I'll do with the yarn yet. There are 1500 yards of it, and I could do a stole or shawl of some sort, but that doesn't get around the fact of the color. This might go in a give-away at some point.
What do you have in your UFO pile that needs to go? I dare you to frog it!