And in the time it took me to get that last post together, Lucy was quietly busy behind me.
I got up from the chair and turned around: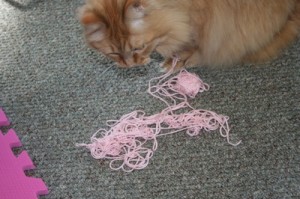 I was going to offer this yarn* to someone who wanted to make a Shedir. Lucy had other ideas for it.
*See the previous post for what it looked like a moment ago. At least she didn't shred the hat.