Or,
Pink And Sparkly!
I've been trolling around online yarn shops again. I almost caved once or twice in the past week. It's been a bit of a stressful week or two at work, which I'm sure is part of the trigger for retail therapy.
Fortunately, next week I hit the nine month mark without buying yarn, so I stepped away from the computer. Instead, I trolled around Ravelry and found a nice new shawlette pattern. After a false start or two, I found the perfect yarn in my stash to match.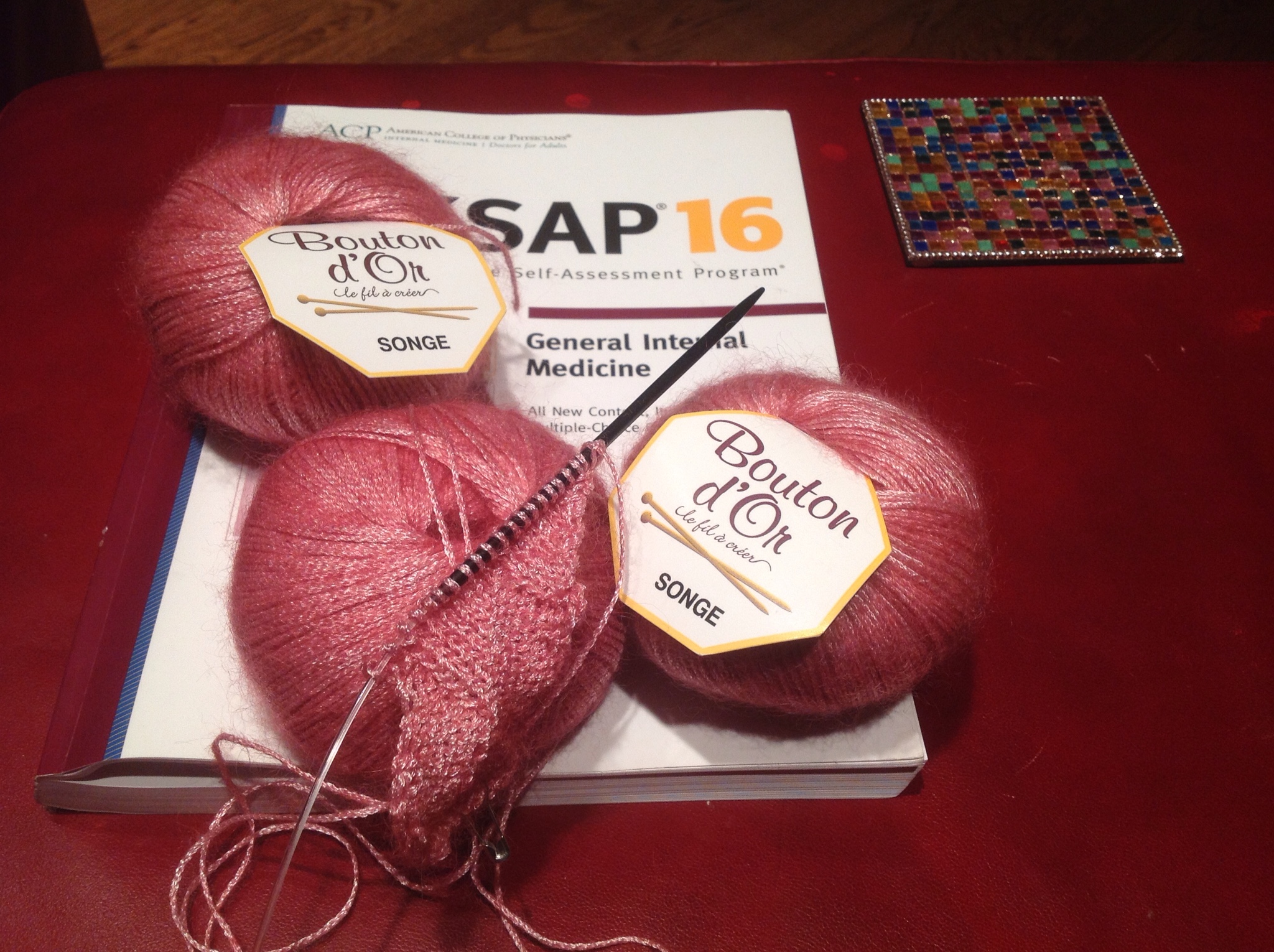 The pattern is Heaven and Space, by Martini Behm. It calls for sport weight yarn, and this is a bit finer than that, but it's all good. It will just be a bit more scarf-like.
And yes, I'm supposed to be studying instead of knitting (or drooling over yarn online). You know what they say about all work and no play.