Finished!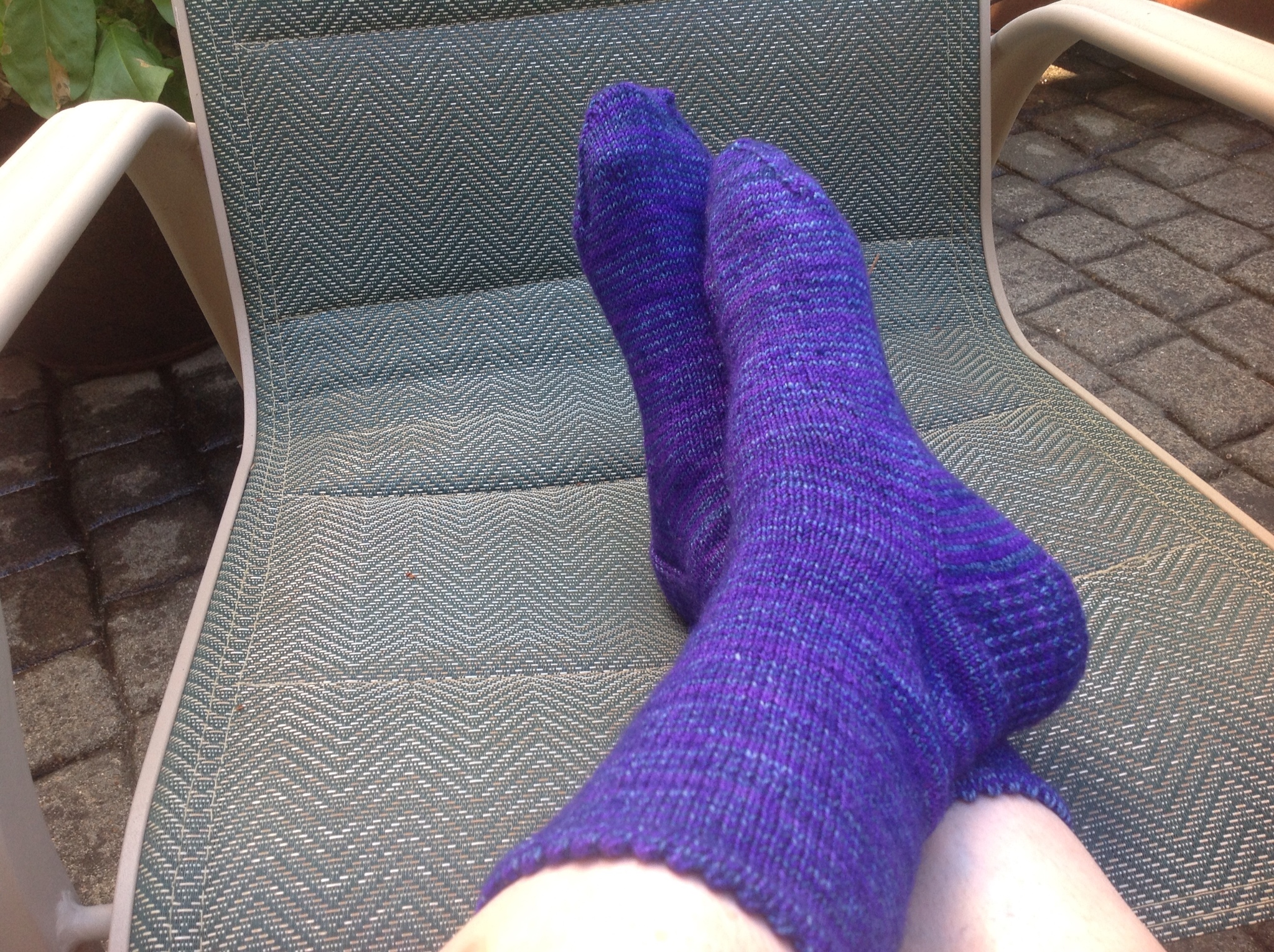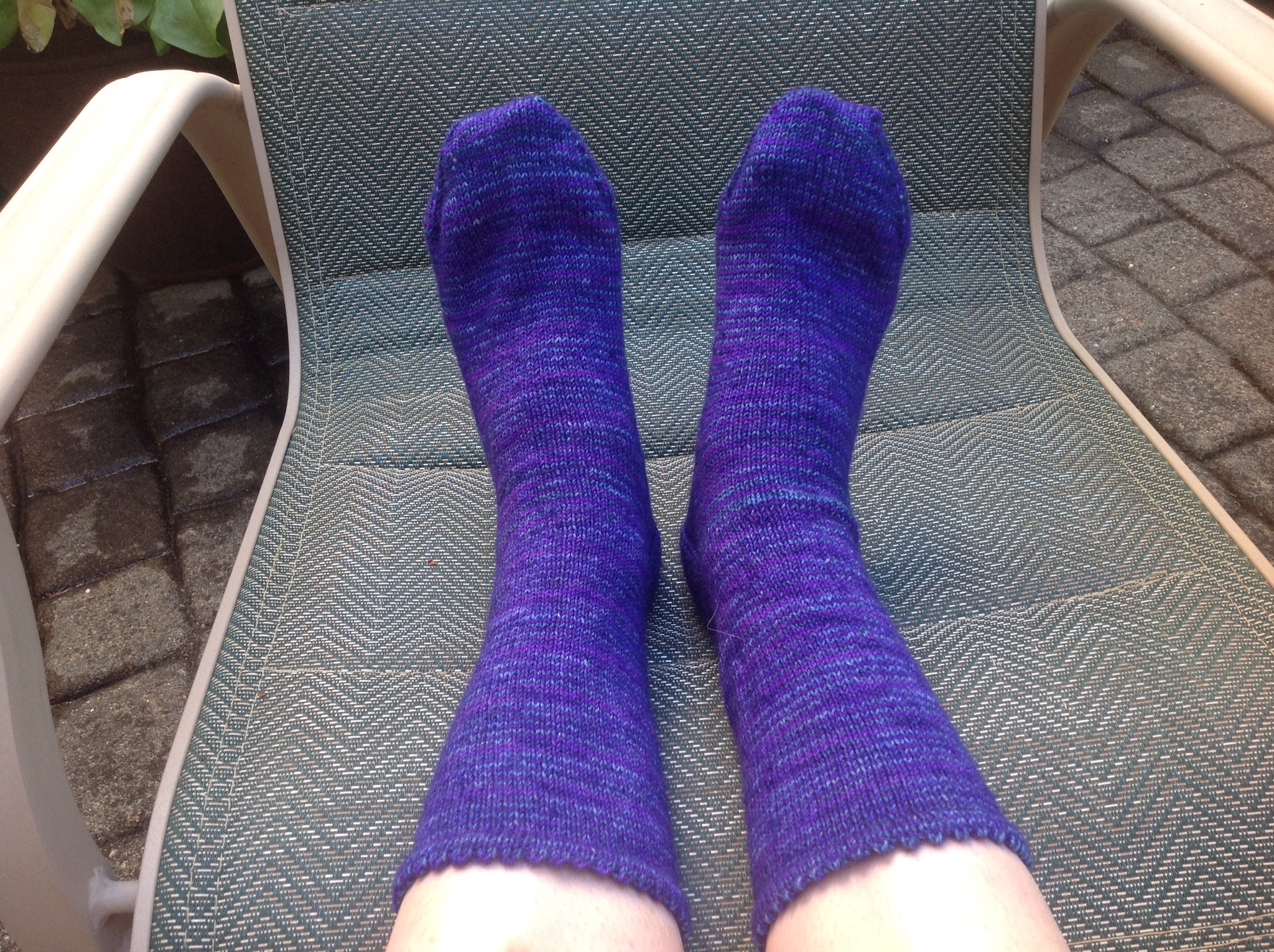 Project Details:
Pattern: My own sock pattern. Cuff down, picot top, flap and gusset heel. Knit on 72 stitches aroundYarn: Flying Sock 100% BFL wool, Deep Ocean. Really nice "cushy" yarn.Needles: 2.00 mm Knitters Pride double points.Started: October 16, 2013Finished: July 10th, 2014For: Supposed to be for me, ergo the picot tops. They are a little big on me, so we're negotiating. John may get them.
What I Learned: They're just socks. I still love plain vanilla socks.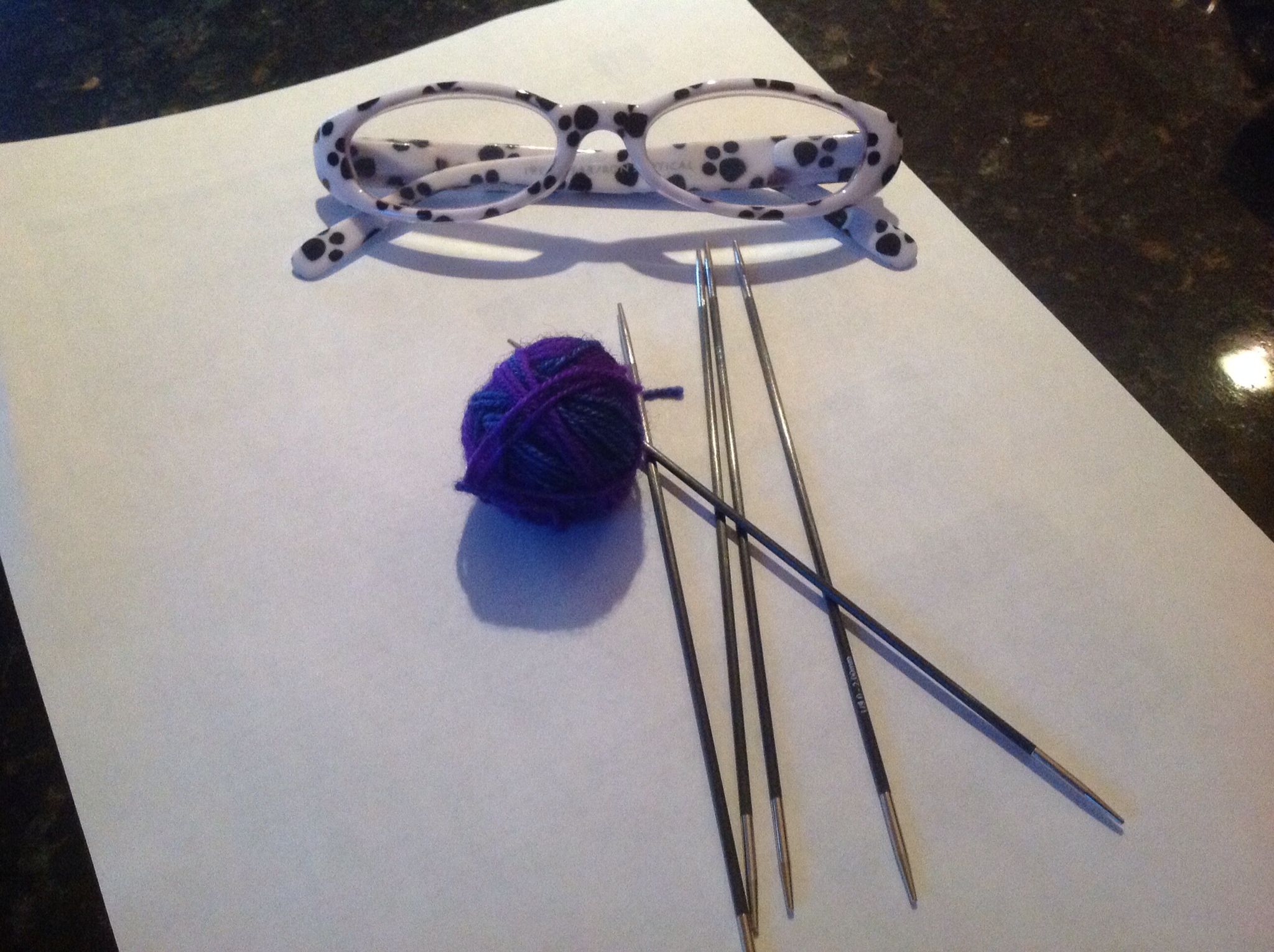 And that's the yarn I had left.