And here it is!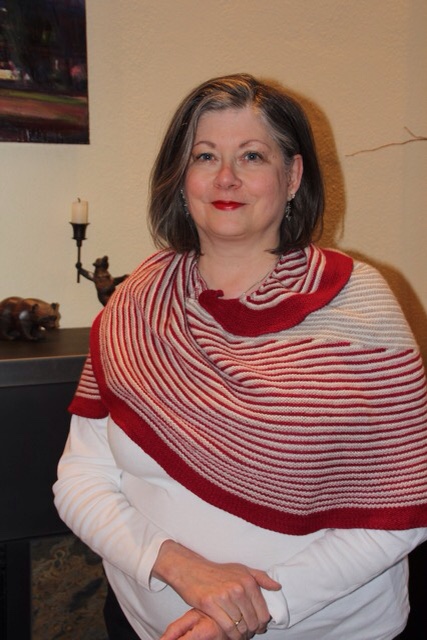 Project Details:
Pattern: Color Affection, by Veera Välimäki
Yarn: Swan's Island Natural Colors Merino Fingering; colors are Garnet, Natural, and Oatmeal
Needles: 3.5 mm circulars (ChiaoGoo)
Started: February 27, 2014
Finished: November 16, 2014
For: Me!
What I Learned: Garter stitch is boring, but it certainly does make a nice squishy fabric. I really love this and will wear it a lot. Those last few thousand stitches made me want to poke my eyes out with sharp knitting needles, but it is very pretty done. I might even be convinced to make another one.
And just because I can: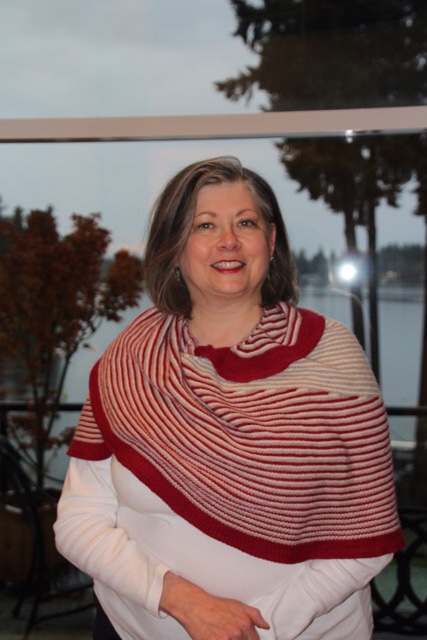 Now I need to finish this: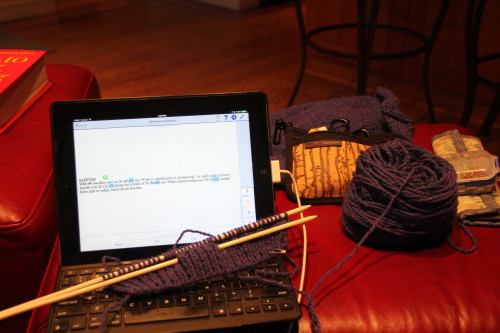 This is John's Old Friend Peace Fleece sweater. I have it done "except" for the second sleeve, which you see started right there. This is terrific television knitting: nice boring stocking stitch, just like I like it.
And for the record, that is another 1440 meters of yarn out of the stash. I have a little of each of the colors left, perhaps enough for a pair of mitts at some point, but I'm calling it gone.