And another pair done!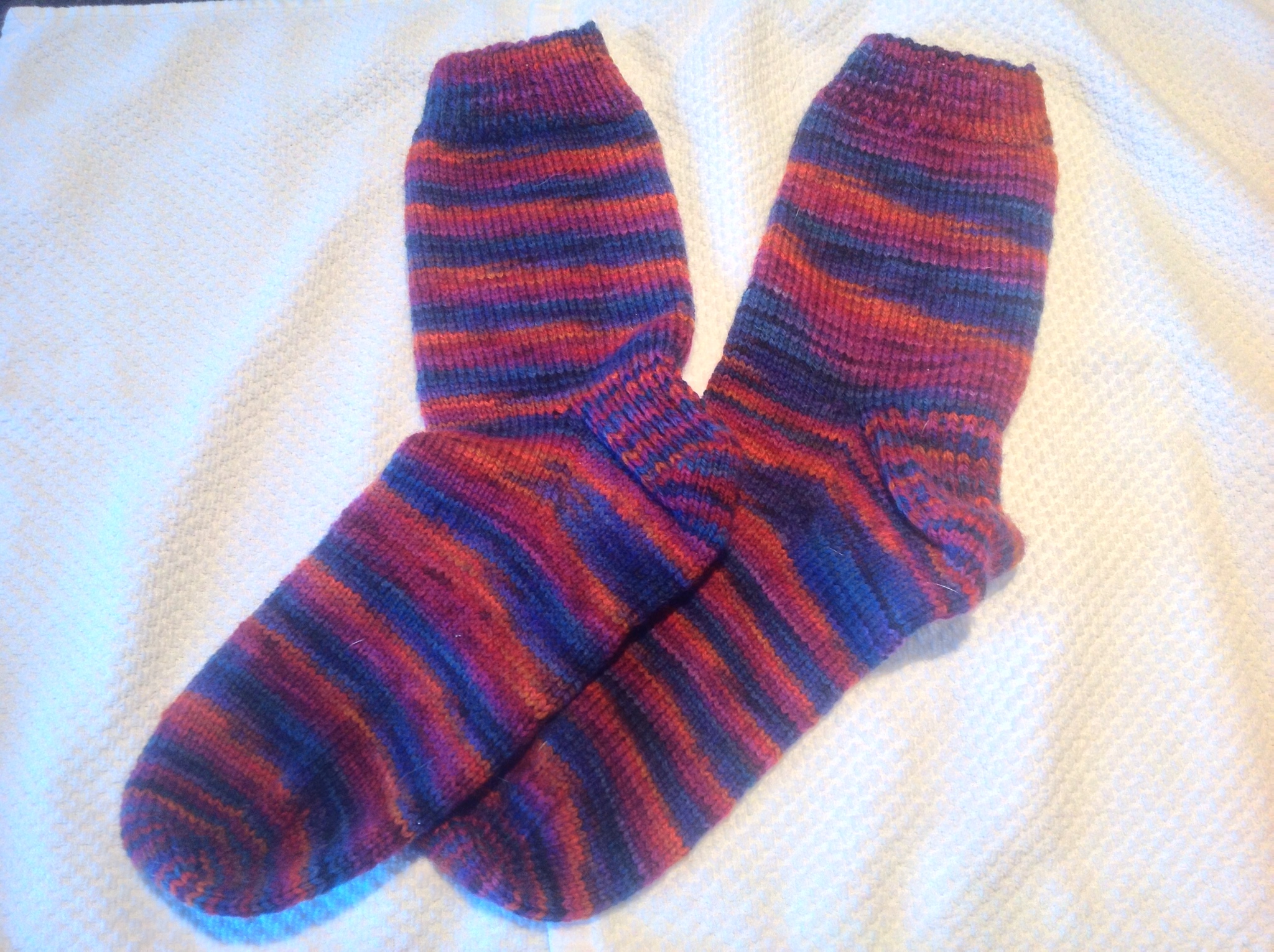 Project Details:
Pattern: my own jerry rigged sock pattern, tweaked over the years. Plain vanilla socks. I cast on 60 stitches at the cuff. Top down, flap and gusset heel, nothing fancy.
Yarn: Mountain Colors Weaver's Wool quarters, color is Crazy Woman. This is not superwash wool, so these will have to be handled a little more carefully, but it is lovely, squishy stuff. It's about sport weight.
Needles: 2.75 mm sterling silver double points from Celtic Swan.
Started: January 9, 2014
Finished: November 28, 2014
For: Me!
What I Learned: I've learned that I really should be knitting socks faster. I've got an aging sock stash that are starting to wear pretty thin. These will be very appreciated given the cold weather we've been having.
I was snooping around online at shops that sell this yarn. I opened up the handy dandy yarn database that catalogues the yarn I already have. I have this same yarn in eight more colors, to make eight more pairs of smooshy warm socks. Maybe I'll go cast on another pair right now.