I couldn't wait for this thing to dry to post a photo. I'll get a model shot and do the whole "Finished Project" thing when it's off the blocking board, but Color Affection couldn't wait for the glamour shot.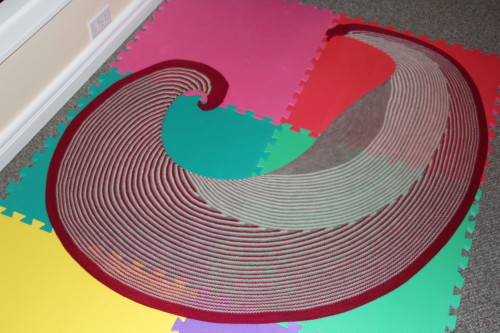 I think it actually looks like some kind of mutant nautilus thing. Mutant Nautilus, that's a good name for it. The shape is sort of weird, I know. That big C curve on the left is exacerbated (helped??) by the way the yarns twist around each other in the three-color section. It makes that top edge sort of tight, pulling it into a big curve. I rather like it. I tried it on of course before I washed it, and that curve makes it snuggle up around the neck very nicely.
More details later when it's dry.