World Grits Day was Saturday. We decided to celebrate the occasion with a dinner party. Kris and her family were invited, along with a few other guests. (Hey, I'm not above bribing the contest-runner with food and chocolate martinis!)
The menu was all southern. We had John's famous Cheese Biscuits for appetizers.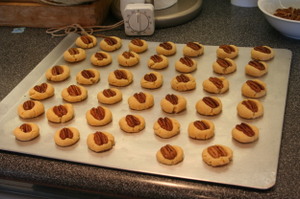 The rest of the menu included shrimp grits, greens, and cornbread. And chocolate cake for dessert.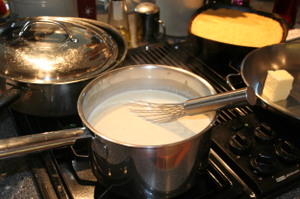 The whole thing involved lots of butter and cream, and yes, chocolate martinis. It's not southern without lots of butter and cream. A real southerner would have put bacon grease in there, too, but we were looking for ways to cut calories.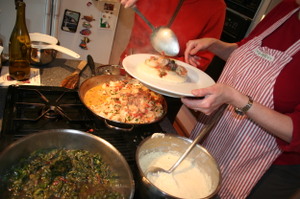 Anna Grace had fun, once she realized that Riley the dog wasn't a vicious wild beast.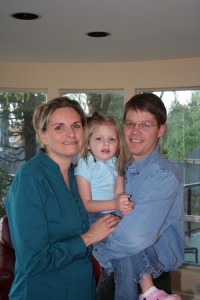 It was Patti's birthday, so we had chocolate cake for dessert. Ok, we would have had chocolate anyway, but the birthday made it legal.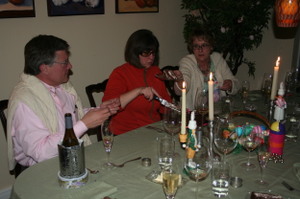 Even the dogs had fun. Here's Rae the Corgi, having worn herself out completely, and ready for a nap.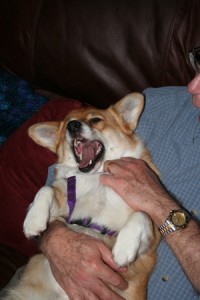 And the dinner was over, table was cleared, ready for cake, when I remembered the whole point of the dinner was to take a photo of the grits and sticks. We rescued some leftovers and made a valiant attempt to recreate the plate. It was much prettier the first time around.