Or,
337,666 meters is a lot of yarn!
Those aren't actually the exact words I used this week, but I figured I'd try to keep the public swearing to a minimum around here.
I mentioned my Just Knit It campaign a few posts back. As part of that, I joined a Ravelry group called Stash Knit Down. I got inspired to update my yarn database, and have spent the past few weeks digging through boxes and reorganizing a bit, deleting yarns I've used or given away, adding a few that hadn't been accounted for.
Then I copied the meterage into a spreadsheet and added it all up.
337,666 meters. That's 201 miles of yarn, people.That includes about 11,000 meters of handspun, but STILL.
Holy Moley, indeed.
So I'm not only in the Stash Knit Down group, I'm Cold Sheeping, meaning I'm buying no yarn for awhile. I'm at 89 days so far, and counting. Tomorrow I get my 90-day badge.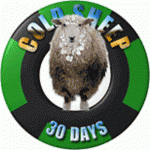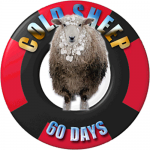 And I've started a few new things to celebrate. (From stash!! Go figure!!)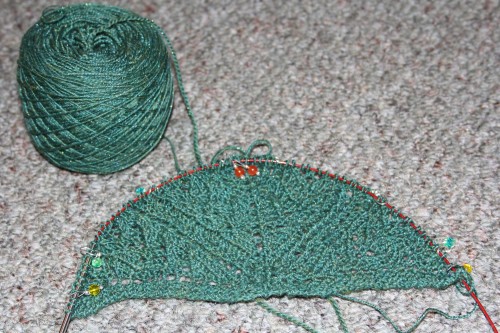 This is my Alexandra Shawl, a pattern by Dee O'Keefe. The cool thing is that yarn is my handspun, vintage 2009. Please ignore all the dog and cat hair on my carpet.
Here are a few old photos of the yarn in progress and done.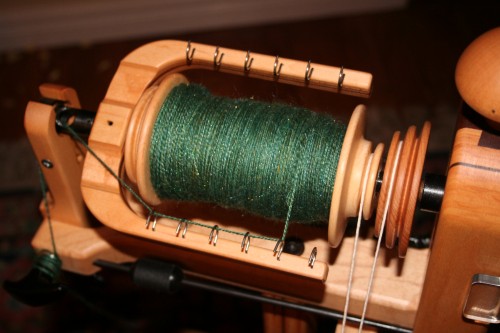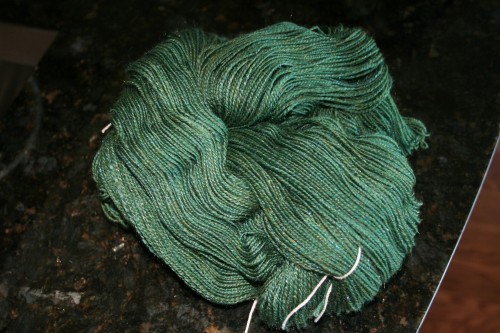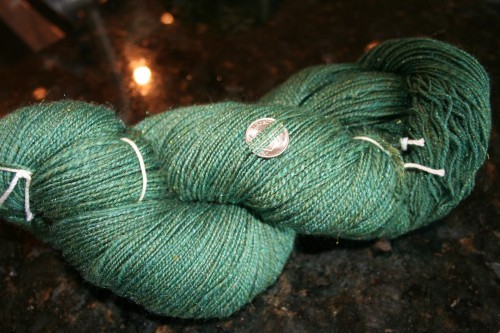 There's about 550 meters of that, which will definitely help decrease that big number up there.
And I started another sock. No, I haven't finished the last pair. Sue me.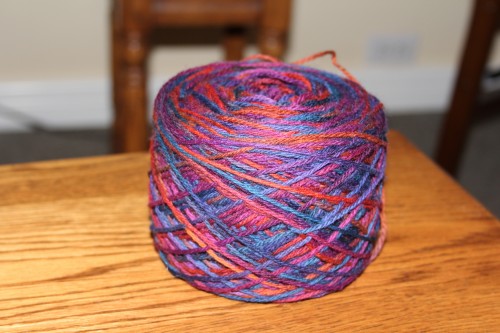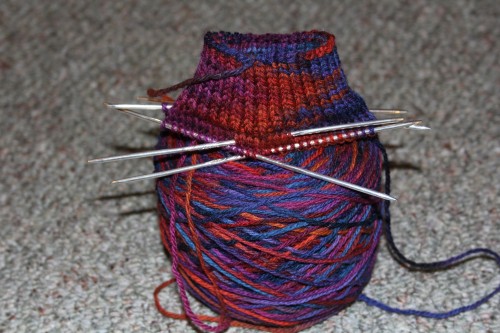 Mountain Colors Weaver's Wool Quarters, in Crazy Woman, which I find somewhat fitting.
How about all of you? Anybody else dare to post their yarn meter/yard totals? Anybody else need to go Cold Sheep on buying yarn?