I had to work the whole holiday weekend, so my sweetie offered to make me breakfast this AM. Bacon, scrambled eggs and homemade hashbrowns.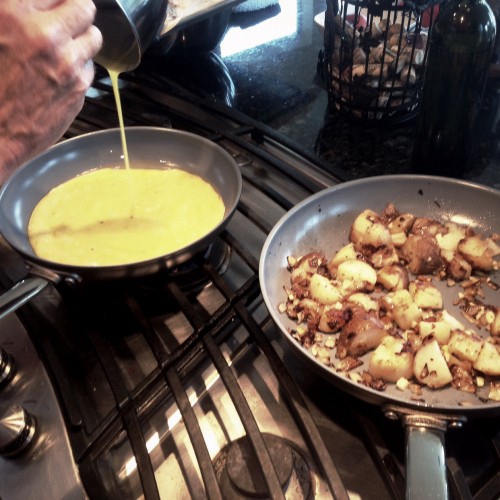 Of course it didn't hurt that I finished his MITTENS! Did I mention that already? Here they are on the blocking board.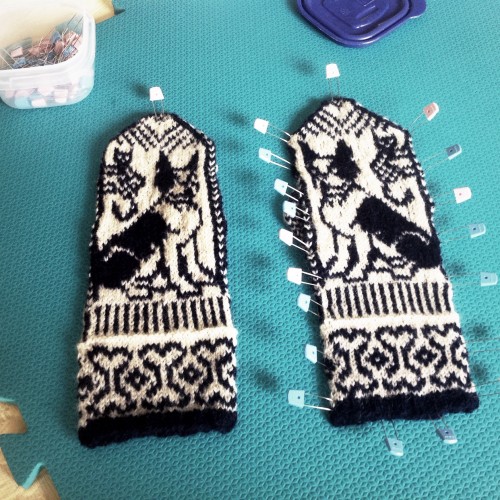 Why is only one of them pinned down, you might ask? These took so freaking long to knit that my gauge changed, and the one on the left is just a bit bigger, so I stretched the other one a bit to match. Wool is a lovely thing.
And the Finished Bacon project: