Here's the sock in progress. I've been a bit worried that I'm going to run out of yarn on the second toe.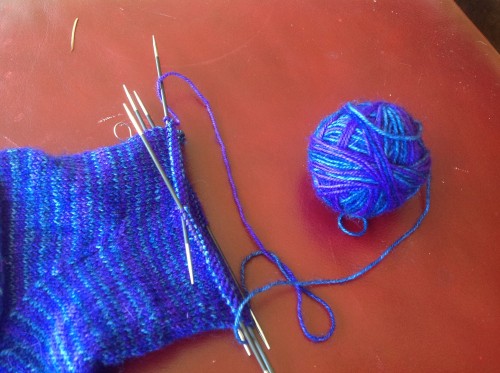 I weighed the yarn an inch ago.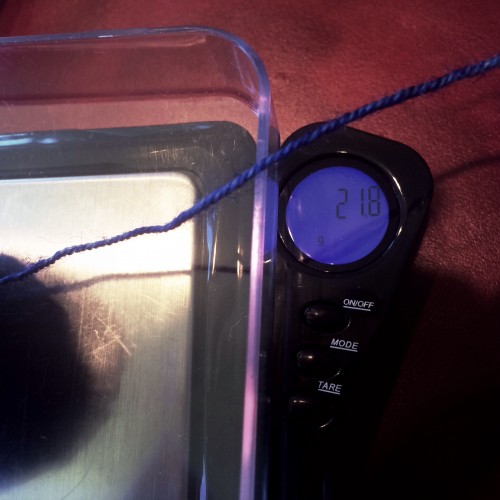 21.8 grams left.
I knit another inch.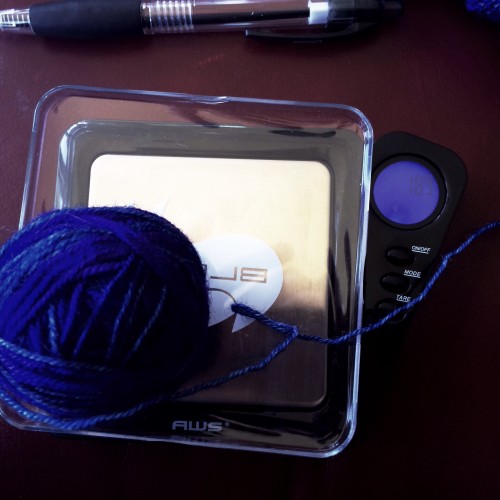 That one's tough to see. 18.9 grams left. So roughly 3 grams of sock yarn per inch.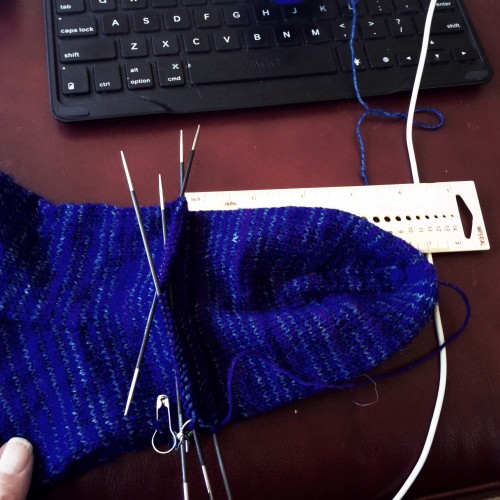 4 inches of sock left. So I should need 12 grams of yarn at most, but definitely less taking toe decreases into account. Unless my measurements are off, which certainly happens with sock feet. You measure it, you have 4 inches left to knit. Knit, knit, knit. Inches of knitting later, you measure it, and you have 4 inches left to knit.
I do have a back up plan involving a deep deep green and 1 or 2 row stripes to eke out the yarn if need be. We'll see. My current plan involves knitting like a maniac because we all know that makes the yarn go farther.