This is a moment that all of you that are sock knitters know well. You get close to the part where you start the toe decreases, and you are SO CLOSE!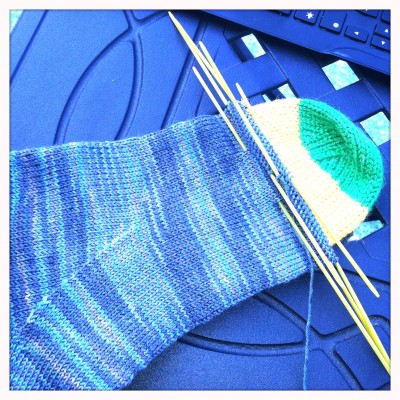 About a billion hours ago, I measured that against a sock* that is the right length for him, and there was about an inch more to knit before the toe decreases.
A billion hours later, and about 8 rows, which should be a little less than an inch, I measured it again. There is about an inch left to knit.
How does this happen? Oh well, it's a good thing I have more NCIS lined up to watch.
*Don't judge me on that yellow and green striped sock. It's some ridiculous non-sock yarn in John Deere green and yellow, and he loves them to pieces.