We've been in Hawaii all week, but I just haven't gotten around to posting about it. I have been taking photos, though. We've had a great time, it's good to get out of the gloom that is the Pacific NW this time of year. We leave for home and reality tomorrow. For today, I'm going to enjoy every moment of this tropical paradise. Here are some photos.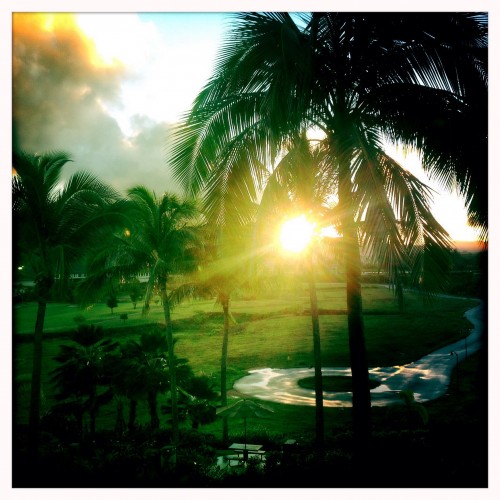 A nice sunset, one of several.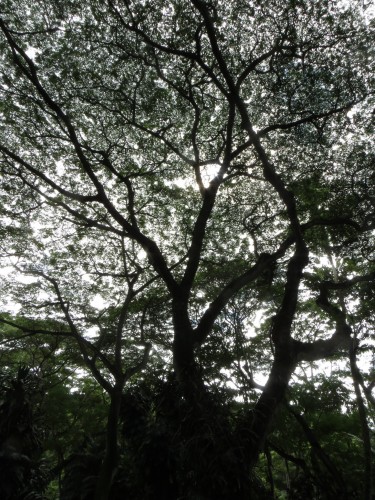 That's a monkey pod tree. I think the canopy against the sky looks like lace.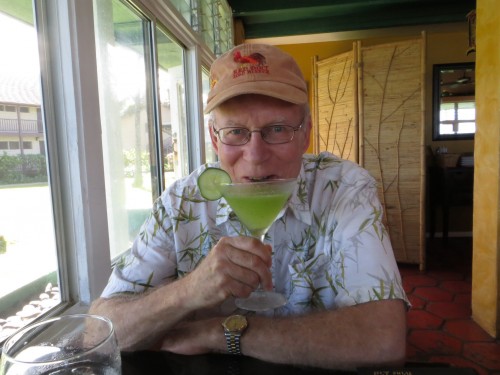 John just having fun, drinking something that looks radioactive.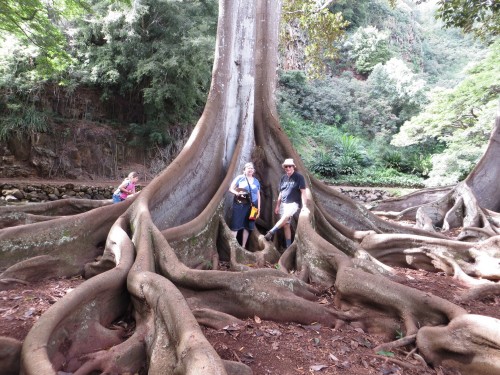 Jurassic Park! Actually it's the Allerton Botanical Gardens, but this is the tree in the movie where the little girl found the dinosaur eggs.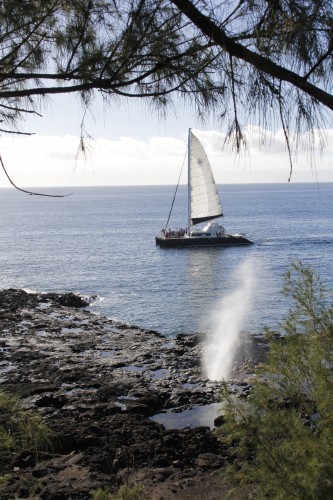 The Spouting Horn.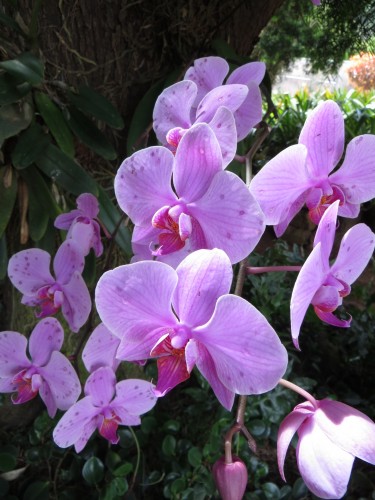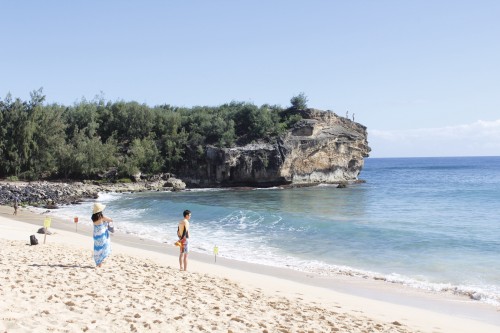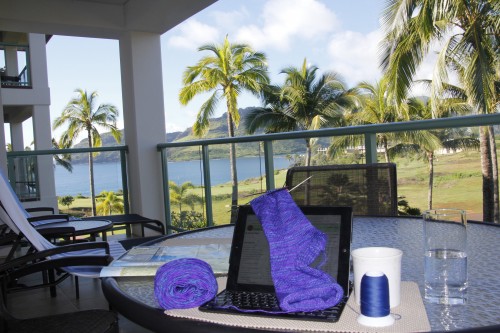 And of course some knitting! Aloha!