Oh dear. Not again. I'm apparently hopeless at keeping this thing current. How about I just post a few more photos of our June trip to Montana? Some of them even have to do with knitting.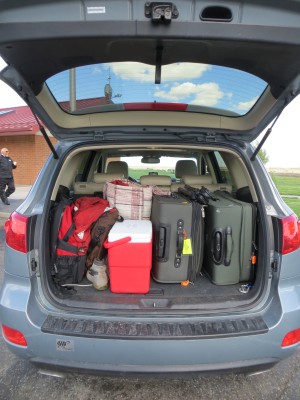 The car, ready to go. We're light packers, what can I say? After we got all loaded up it dawned on us that we needed to pick up my sister Diane and her husband at the airport in Kalispell on the last leg of the trip out to our cabin. We hoped they were traveling light.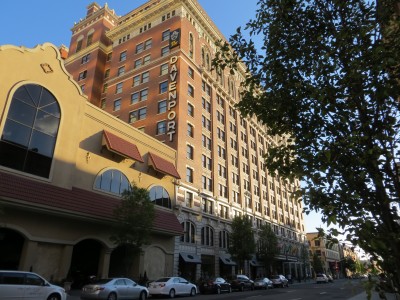 First stop, Spokane, at the historic Davenport Hotel.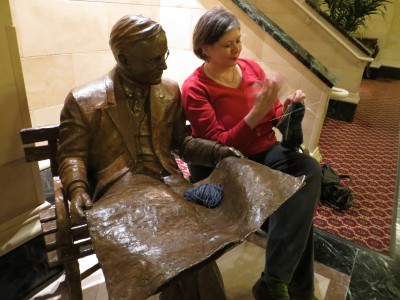 Mr. Davenport interrupted his newspaper reading for a sock knitting lesson.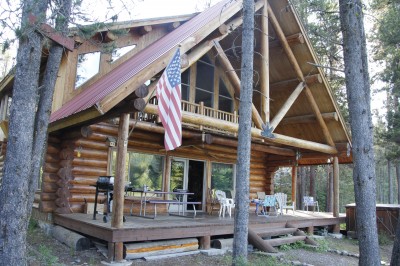 Our cabin on the river in Montana.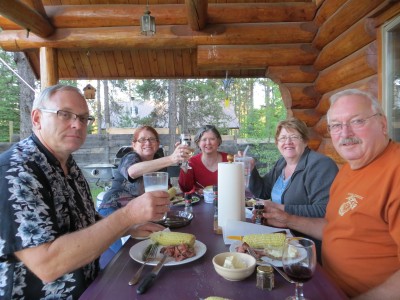 The family!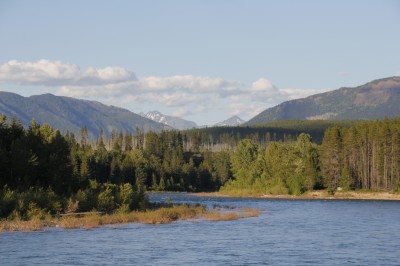 View across the river to Glacier National Park. It really sucked to have to look at that all week.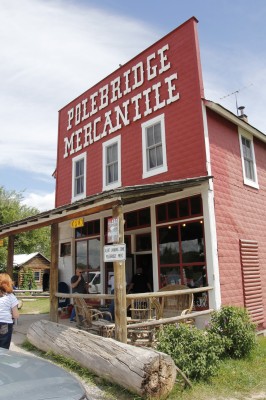 Polebridge Mercantile, a hopping place out in the middle of nowhere.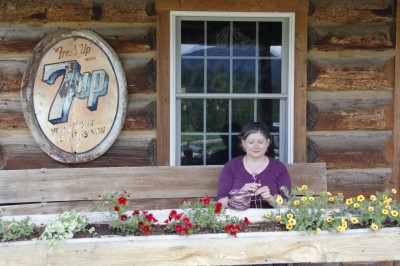 A nice little knitting spot.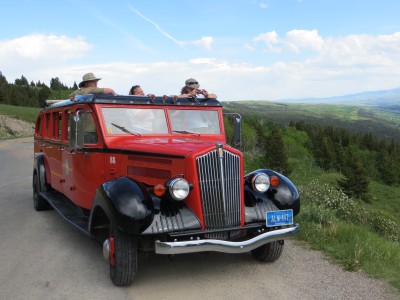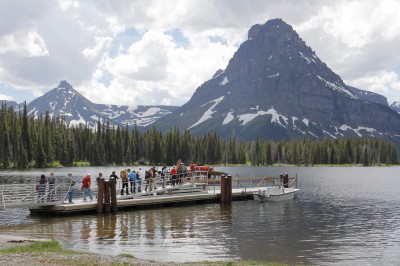 There's just nothing to say about that. We took about a million photos, and every view was spectacular. It's just difficult to capture the magnificence of the park in photos.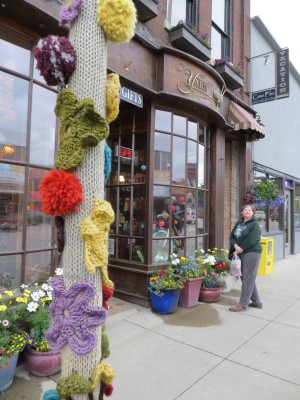 I did find a few yarn shops along the way.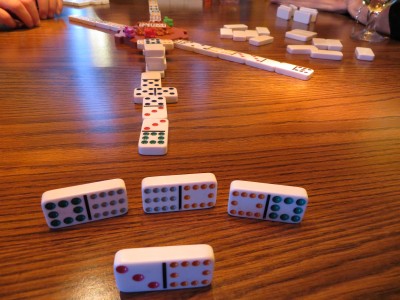 Some tough competition.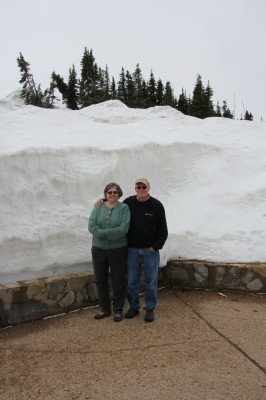 Just a little snow.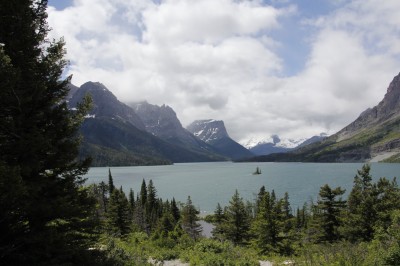 More crappy views.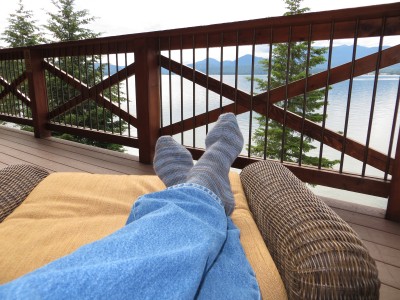 Finished socks, just in time for Father's Day.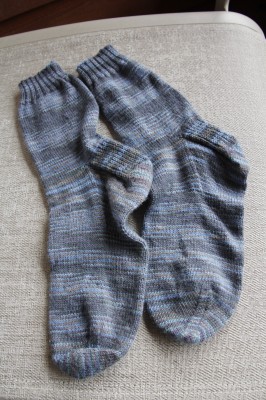 I don't really need to do a Finished Project post, do I? Lorna's Laces Shepherd Sock yarn, color name A River Runs Through It. For John, same old pattern. I did a bit of modification around the ankle, doing the gusset decreases every third row for awhile so he can get them over his instep. I usually do my socks on 72 stitches, I did these on 76 stitches and they fit him perfectly.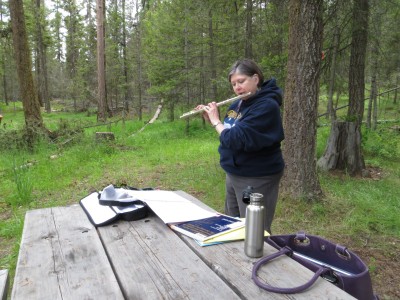 Flute playing in a roadside campground! I don't think I've mentioned it here, but I started taking flute lessons back in March. I used to play a million years ago, then it sort of fell by the wayside over the years. I bought a new flute in February, then found the Community Music Program at the University of Puget Sound here in Tacoma. I take a private lesson once a week, and yes, I did practice on the trip. I had to be a bit creative on the road trip back since playing in a hotel room probably would annoy people. We stopped at this campground which was totally deserted, and I practiced until the mosquitoes threatened to cart me off.
Enough for now. I'll leave you with a photo of Lewey.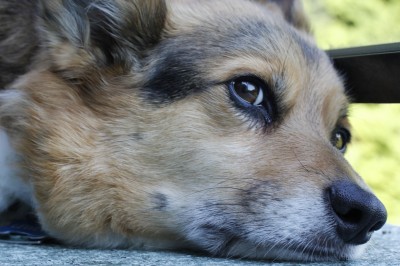 He wishes he could have gone along.