Yesterday while I was sitting around here feeling sorry for myself (cue up the coughing, sneezing, wheezing, sniveling), I decided to finish some long overdue projects from the mending basket.
First up are buttons!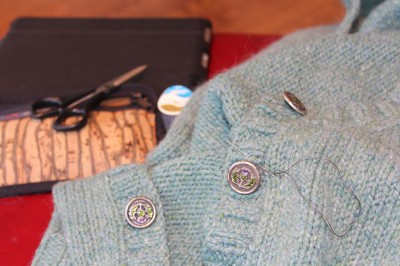 The buttons on this sweater have literally been hanging by threads for awhile, enough so that I haven't been able to wear it. That's just silly, so I got out needle and thread and shored them all up. Ready for winter!
Next, an ancient Rogue, with yarns coming loose at the neck.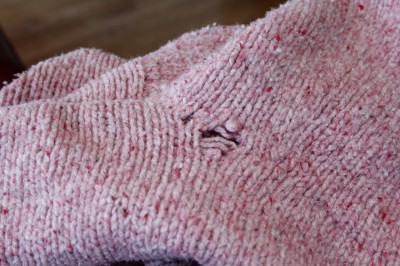 I know I have another ball of this yarn around here someplace. I'll be damned if I could find it though. While I was rummaging around in the billion baskets and boxes of crap, I found this.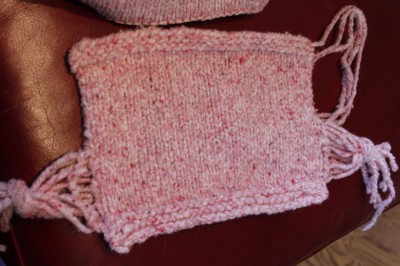 My swatch! After some unraveling to get one continuous thread I was ready to go.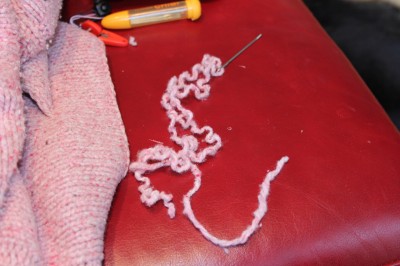 And fixed.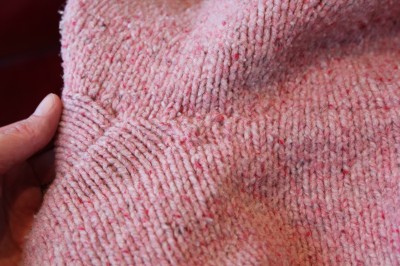 That reminds me, why haven't I knit another one of these?? This was a terrific pattern that was a lot of fun to knit. It's not like I don't have yarn around here.
Last but not least, a couple of pairs of socks. They've been in the mending pile for awhile, both with very thin nearly gone heels.
I actually got as far as getting out the darning thingee and threading a needle before I came to my senses. All four heels were shot, with tiny little stitches all needing duplicate stitch to fix them. I could probably knit a half of a new sock before I finish this project.
Those are going to the trash. I'm thrifty but not crazy.
R.I.P. The red sock yarn is Opal, finished in 2006, so they've done their duty. The other pair is Wollmeise, from 2007. I wear my socks a lot, these have both been worn and washed hundreds of times.
Will is not impressed.