OK, all you lace knitters. I need an opinion here. I started that lovely Cathedral Stole. Did the provisional cast on, started the first half. Got about 8 or 10 rows done, thought, hmmm, needle maybe too big. Instead of tearing it out, I got the second hank of yarn and knit a swatch a needle size down, and then washed and blocked it.
I decided I liked the original needle version. Kept knitting, now I have almost 20 rows done. Hmmm. Needle may be too big. Denial is a wonderful thing. Here are some photos.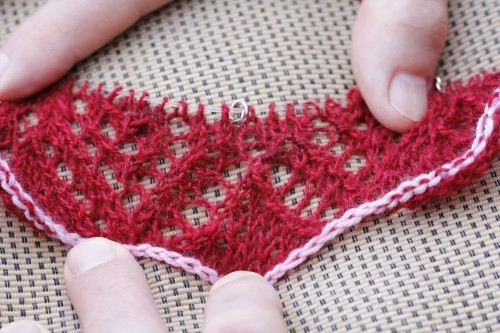 That's the first few rows on the larger needle.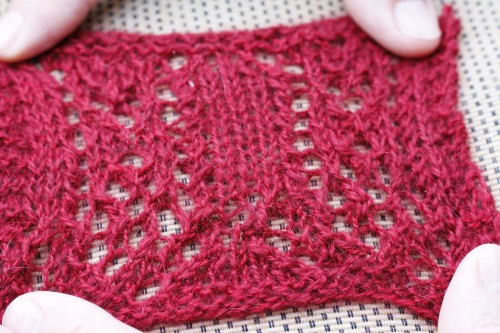 That's my washed and blocked swatch on smaller needles.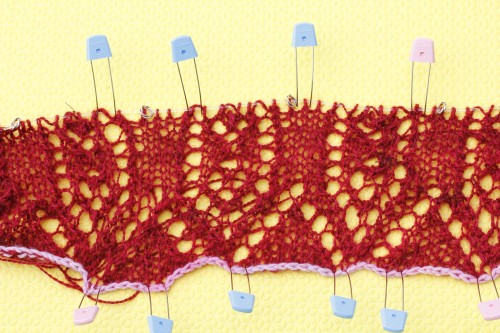 And that's even more rows on the bigger needles. I think I know what I need to do here. I just think those bigger holes look sloppy. Grrr. Oh well, it's not that many rows, and it's a pretty easy pattern.
As promised here is a better photo of my Tequila Sunrise. The cocktail is just what you might think.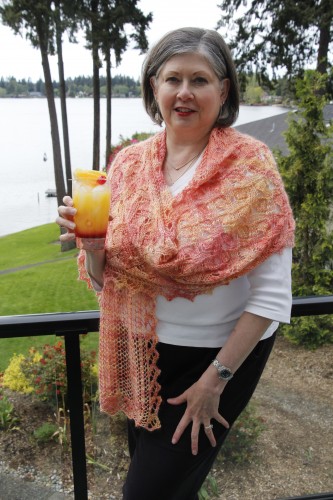 At least the tequila might make the ripping out easier.