Yes, I think I've used that title before. Oh well. We're still on vacation, but I thought I would show you just a few photos (if the wifi allows!). We had a couple of very nice days in Quebec City, then took the overnight train to Halifax, where we've spent the last few days.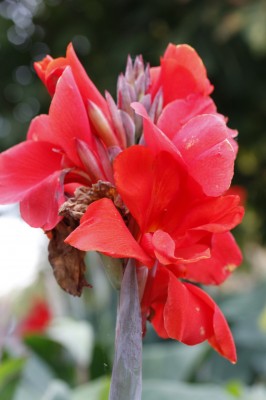 Pretty flowers!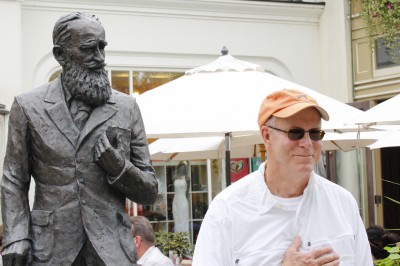 John posing with statues.

They make wine here!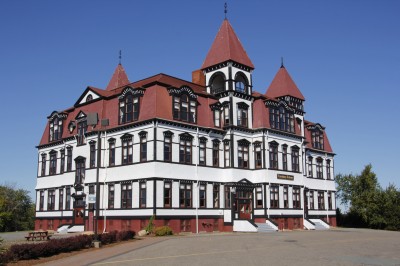 A school in the little town of Lunenburg. This was the town public school, but it's now closed. The building is up for sale. Anybody think this would make a fine yarn shop? Of course the top floor is haunted, but I don't think ghosts knit, so we'd be OK.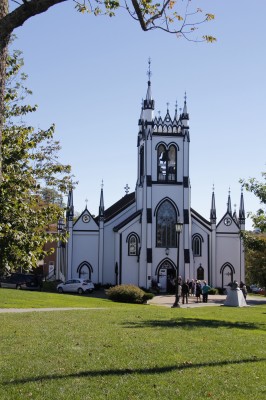 More churches!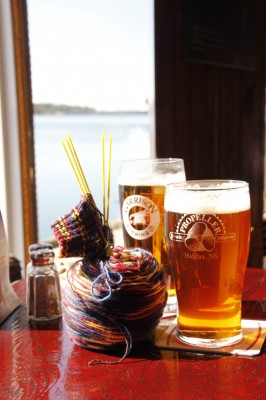 They make beer, too! A fine spot for knitting!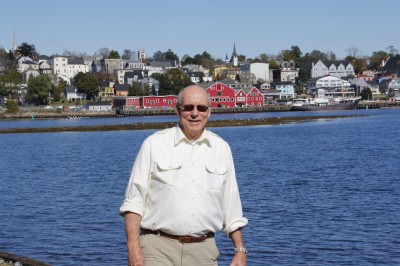 Sunshine! The Atlantic Ocean!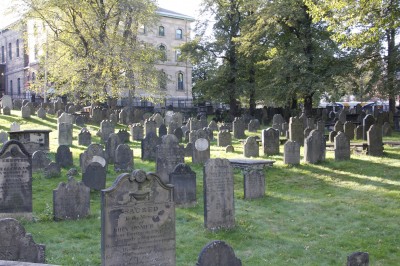 This is the Old Burial Ground in Halifax.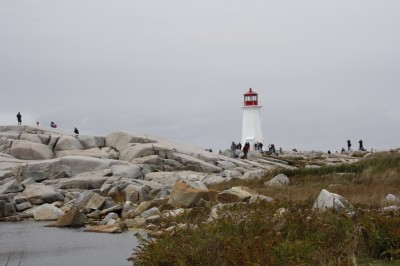 The lighthouse at Peggy's Cove just outside Halifax.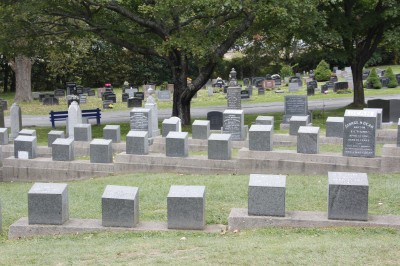 Part of the Fairview Cemetery, where 121 of the victims of the sinking of the Titanic are buried. Many of them were never identified. It's a very sobering place.
On a cheerier note, this guy was playing outside the lighthouse and let me get a photo.
He also was kind enough to stand still for the obligatory photo with the sock. I don't think he even rolled his eyes.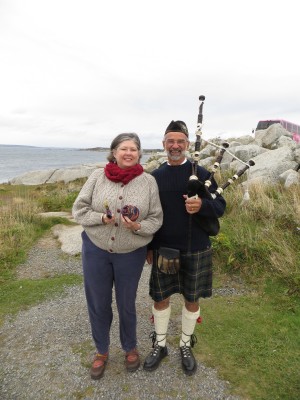 And the answer to that old question "what do Scottish men wear under their kilts?" was answered at last: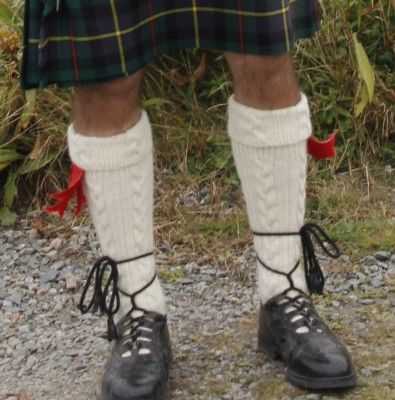 Hand-knit socks, of course.