Isn't this what everybody does when the outside temperature threatens to hit the low 90's? Whatever, it's only 68 here so far this morning, so if I want to knit a heavy wool sweater, that's what I'll do.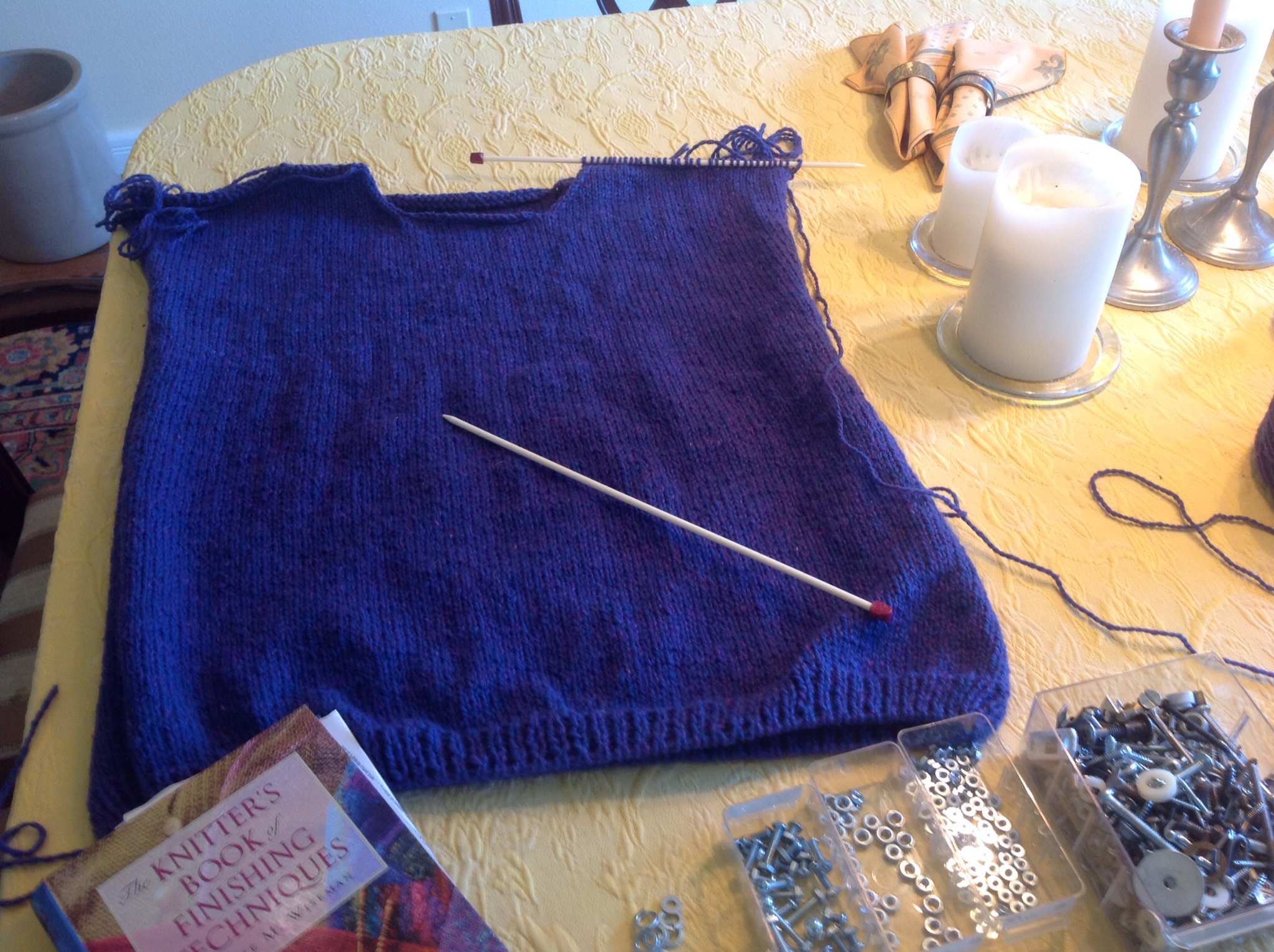 I finished the front piece this morning. (The back is under the front in that photo.) I'm sure you've all forgotten what this is, but it's Peace Fleece wool, pattern is Old Friend, which is basically a boxy shapeless square sweater. My modifications so far have been to use a tubular cast on for the ribbing, and I did short row shaping for the shoulders.
On to the sleeves. We'll see how far I get today before I pass out from wool fumes and the heat.
And yes, this is yet another project that will be for John. If it seems like he's getting a lot of knitting love lately, he deserves it. This is also on the agenda today.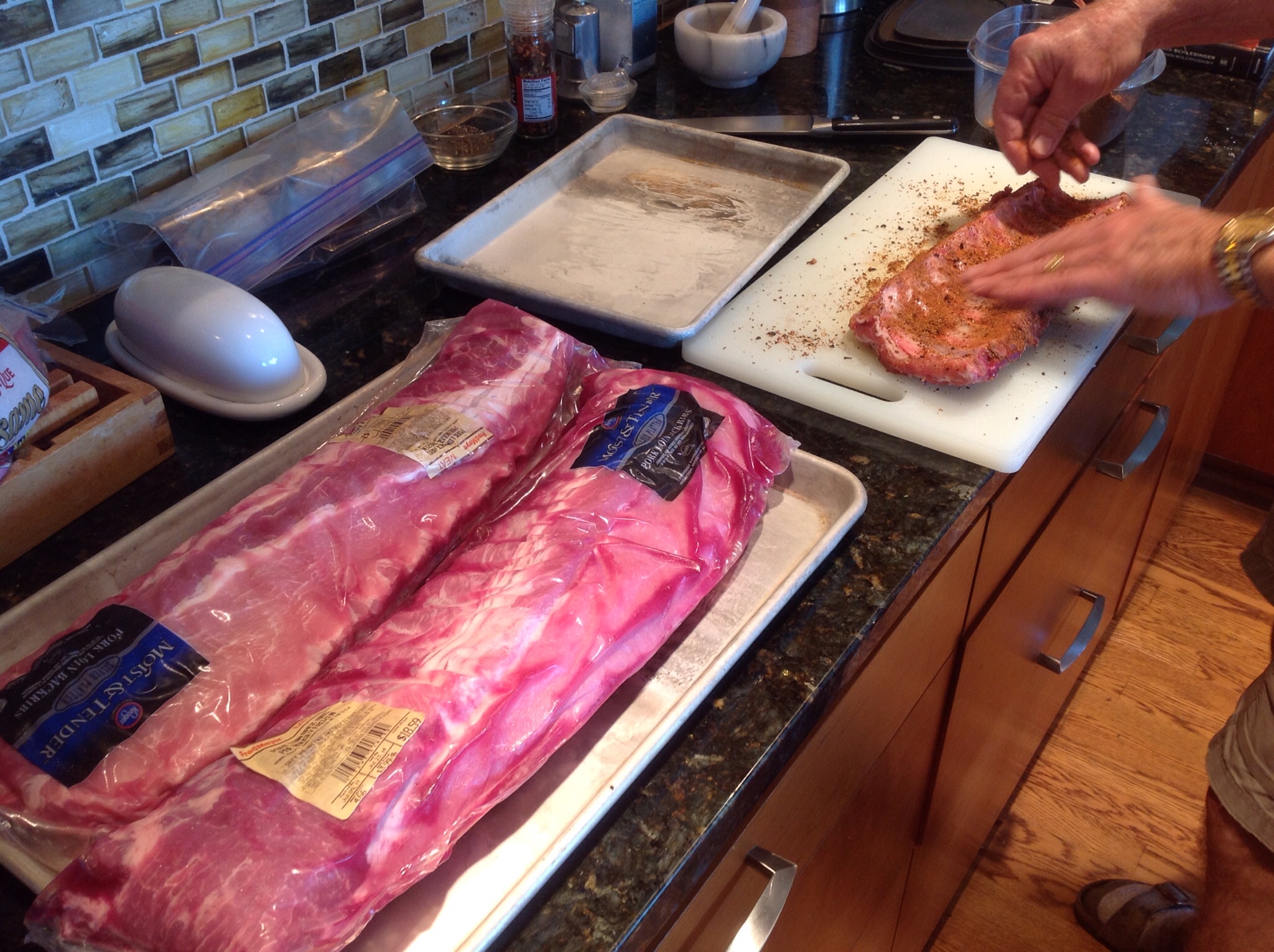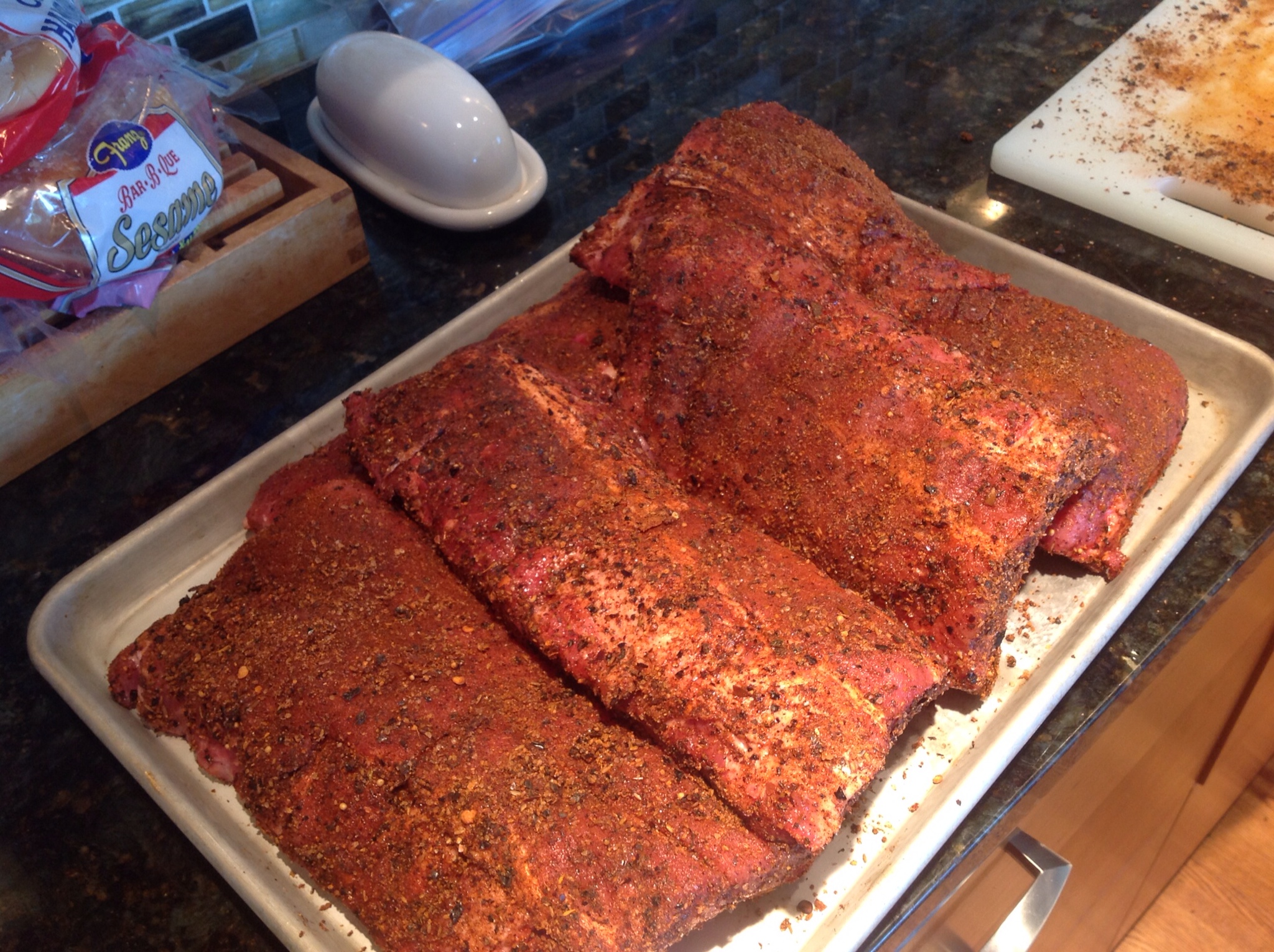 Baby back ribs, done as only a good southern boy does them. They are being prepped with a dry rub, then they will get a long cooking in the smoker.
*And no, I have no idea why there are boxes of nuts and bolts on my dining room table. Who knows.