Finally, it's finished! This wasn't the greatest day to take photos, but I was anxious to get it done and up. You'll have to excuse the number of photos, it's not every day I finish a huge lace shawl.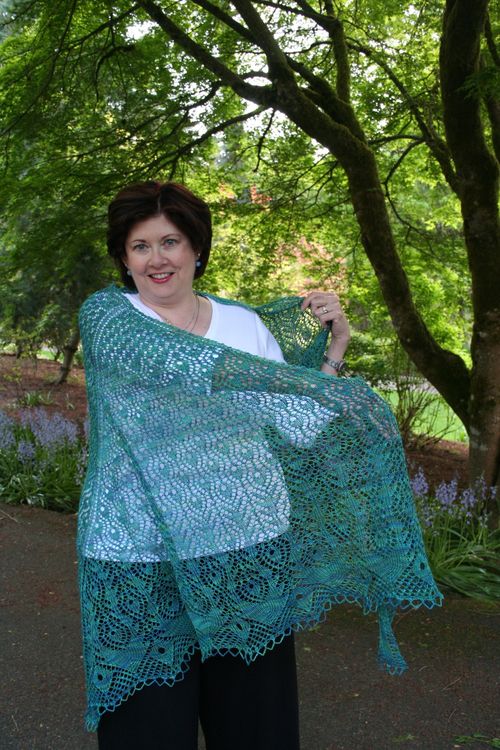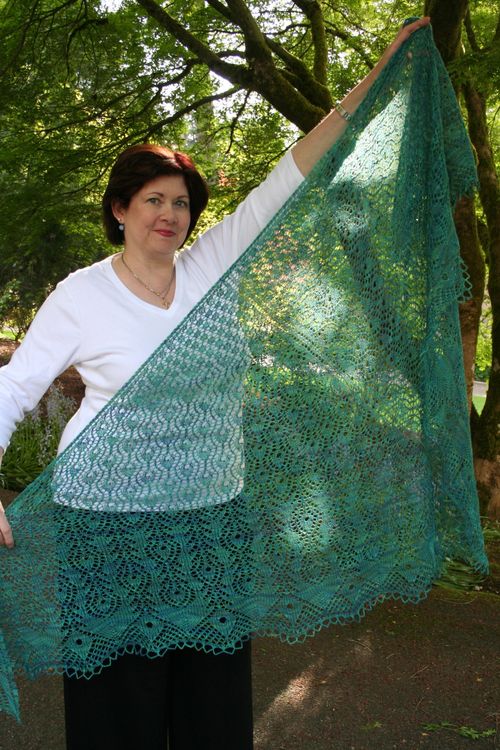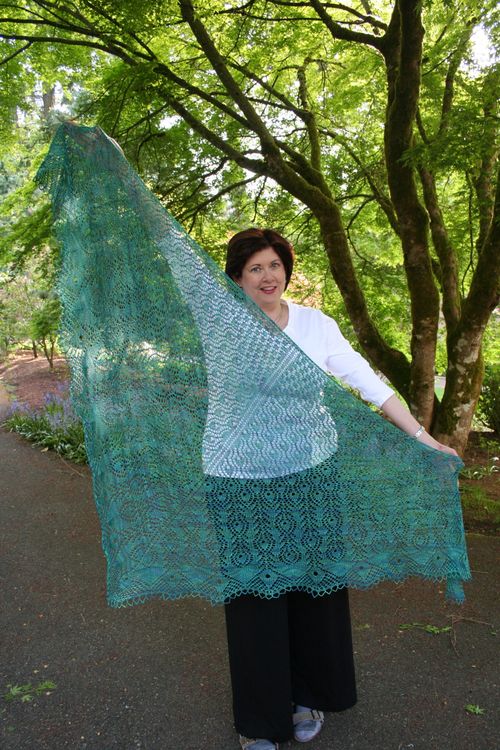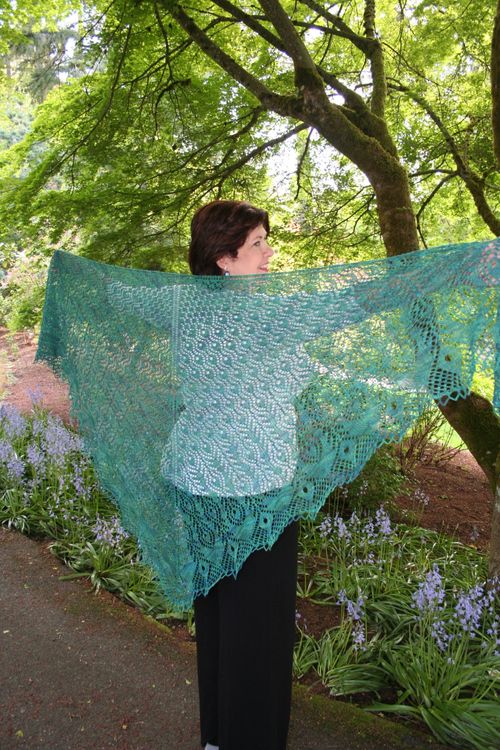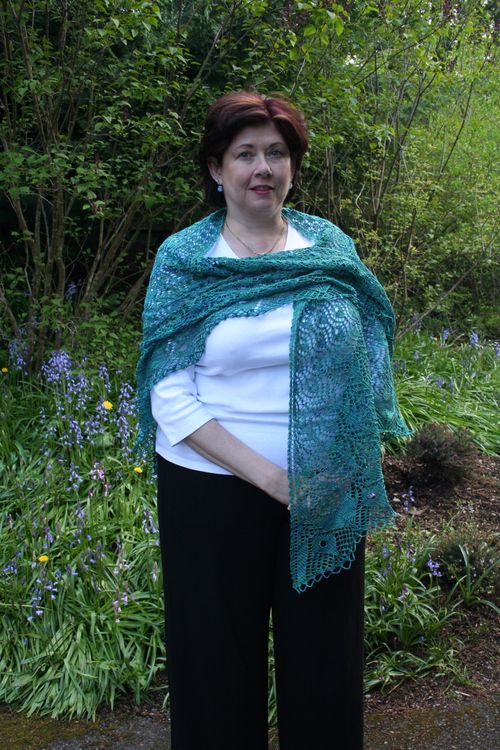 Project Details:
Yarn: Blue Heron Egyptian Mercerized Cotton, color Bluegrass, from Sonny & Shear
Pattern: Peacock Feathers Shawl, by Dorothy Siemens
Needles: Knit Picks Harmony circular, size 3.5mm
Started: August 3, 2008
Finished: May 8, 2009
For: Me
What I Learned: I just love knitting lace. I also love Dorothy Siemens. Her patterns are very well written. Though this looks like a complicated piece, it really isn't. All the wrong side rows are purled, and the charts and instructions are thorough and detailed. The pattern calls for 1260 yards of laceweight. The Blue Heron is in 1000 yard skeins, so I had to buy two of them*. This yarn is on the heavier side of laceweight, almost a fingering, making this a very large shawl. Since I'm nearly 6 feet tall (I have always been pissed off that I never hit 6 feet!), it fits me well.
I also like the yarn. I wasn't sure that I would enjoy knitting with cotton for lace, but it turned out nicely. It also blocked like a dream. The color is just barely variegated, enough to give some interest but not so much as to detract from the lovely lace patterns. I predict that I'll get a lot of wear out of this.
*Yes, there's quite a bit of this leftover. Stay tuned to see what I'm going to do with it!