The Peacock shawl is washed and blocking. It's cotton, and a bit heavier laceweight at that, so it's taking forever to dry. Here are some photos.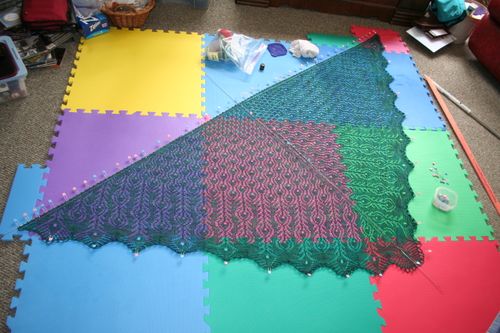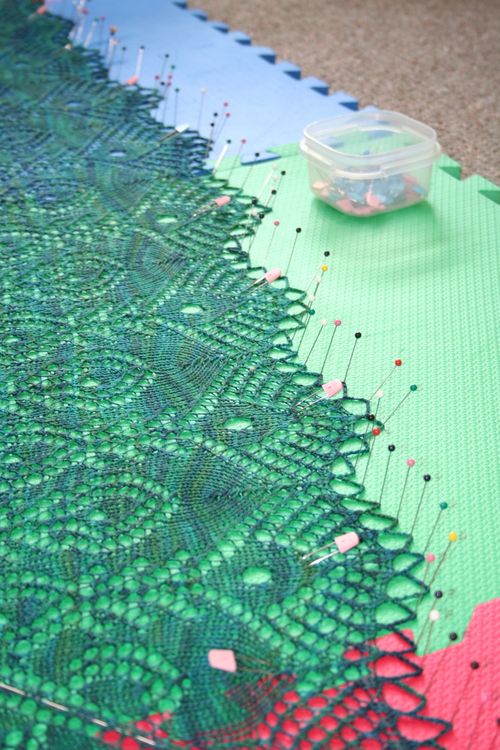 I think I used about a million pins on that border. This is the part where I'm really glad that I have my blocking tools. I soaked the whole thing in soapy water for awhile, then threaded blocking wires (welding wires bought in a large tube from Airgas) through the top and down the center. The bottom scalloped border is pinned. The mat underneath is a whole stack of those kiddy play mats, which I love. I can crawl around on them on my hands and knees without getting bruised up, and I just pin right into them.
This thing is huge. It's about 84 inches across the top, and 42 from back neck to tip. If you are a shorter person, I'd think twice about making this one in a heavier weight yarn. More details and photos once it's dry.