This was a conversation over coffee at my house this morning:
Me (reading email): "I got an email from Peace Fleece that ALL of their yarn is 20% off through the weekend!"
John: "And just how much Peace Fleece do you already have in the stash?"
Me (fires up the database, sorts the yarn by manufacturer): "Um, I have enough different colors for six Peace Fleece sweaters. Seven, if you count the one in the knitting bag that I haven't finished."
John: "20% off is a great deal. But it's 100% off if you don't buy something you don't need."
Me (silent for a few minutes): "Point taken."
Those of you who are NOT on the Cold Sheep–not buying any yarn plan might want to head over to Peace Fleece and get some of your own.
Want to see what six sweaters worth of Peace Fleece looks like? I thought so.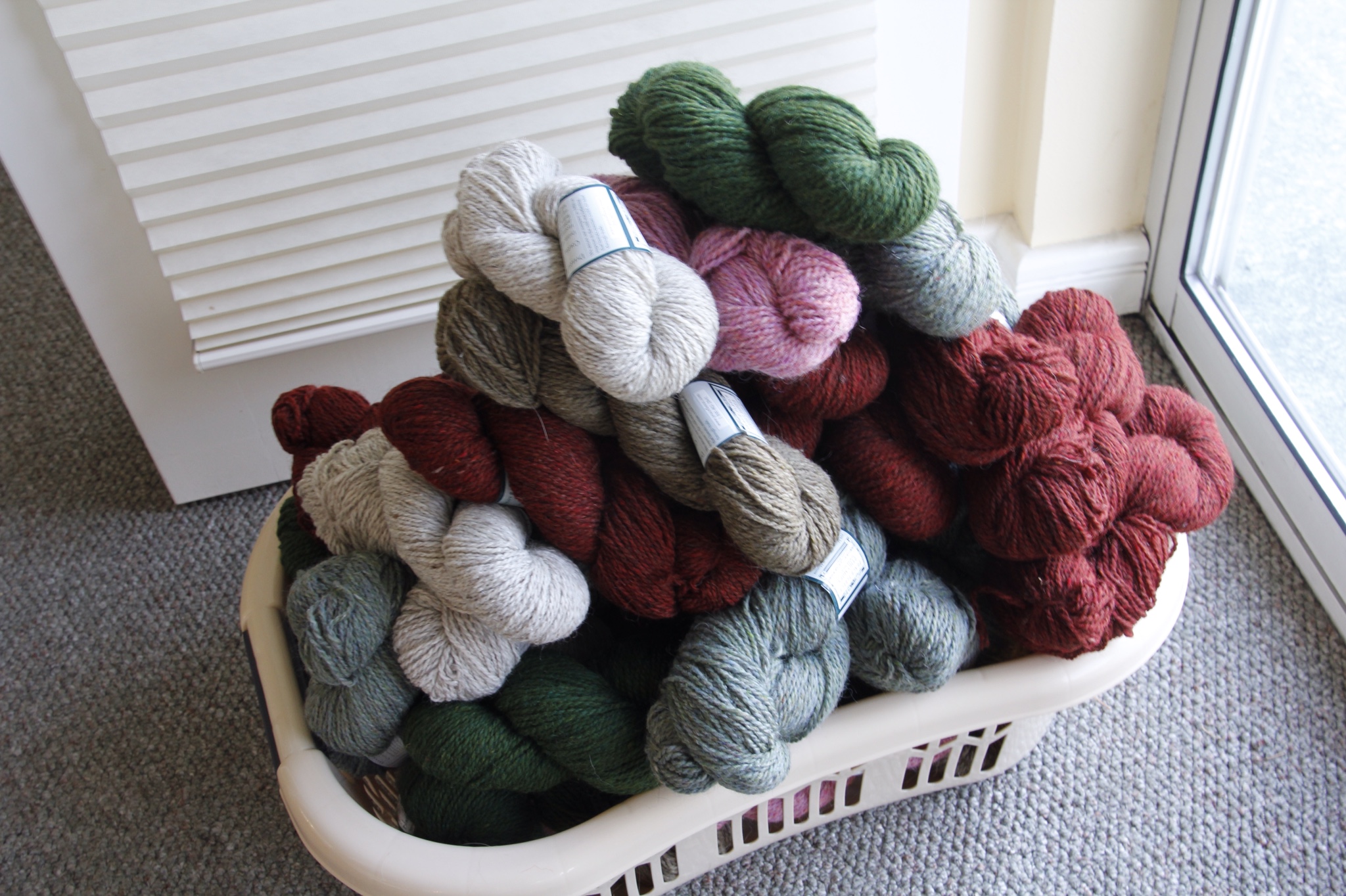 And the close up shot: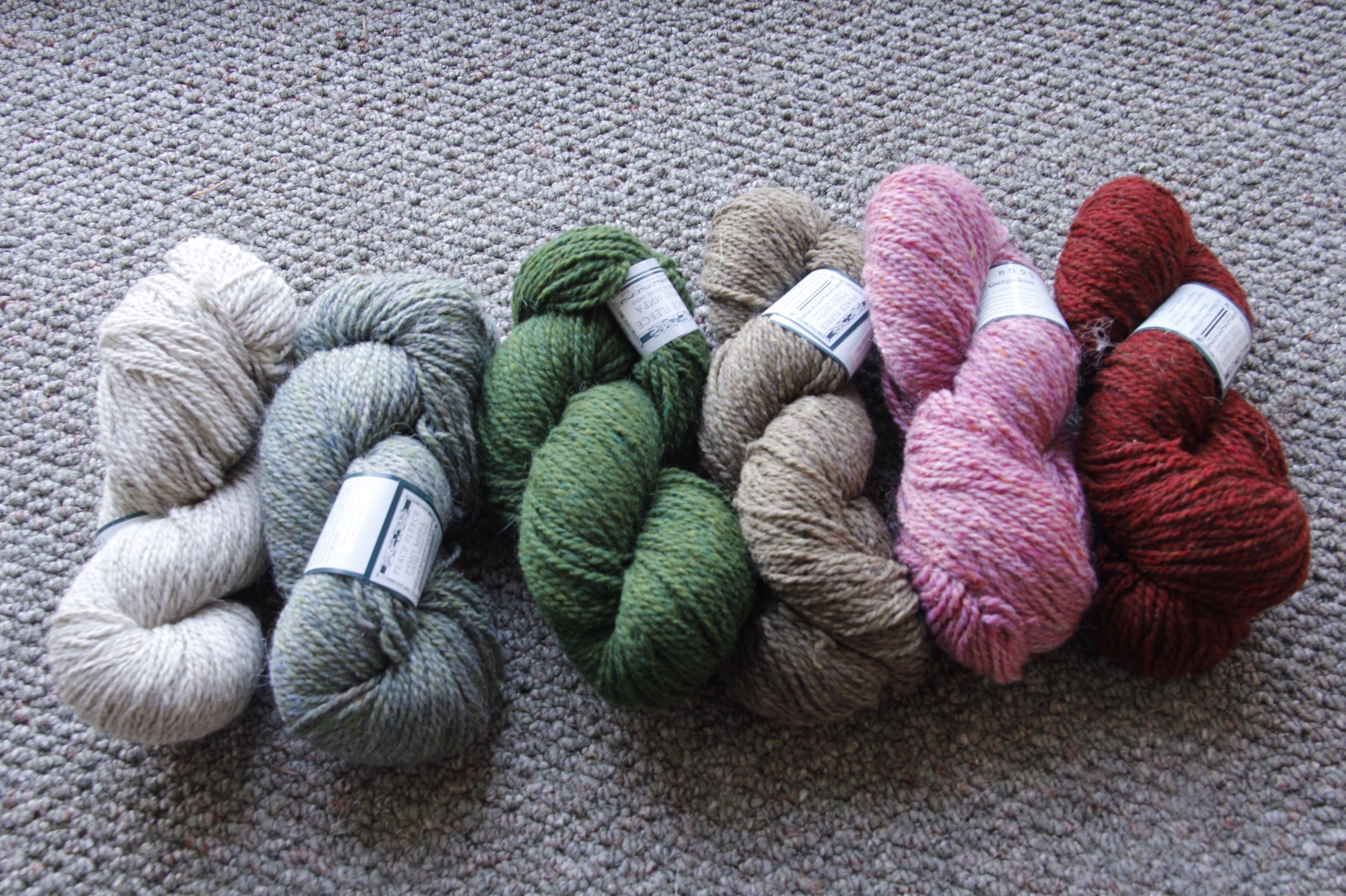 Yes, I tore apart the stash to pull those all out. I'm thinking it's going to be easier to go buy a new yarn box than to try to get those all back into the correct numbered box.
And as long as I'm at it, here's the seventh color. This is John's sweater, or what will be a sweater once I've finished the sleeves.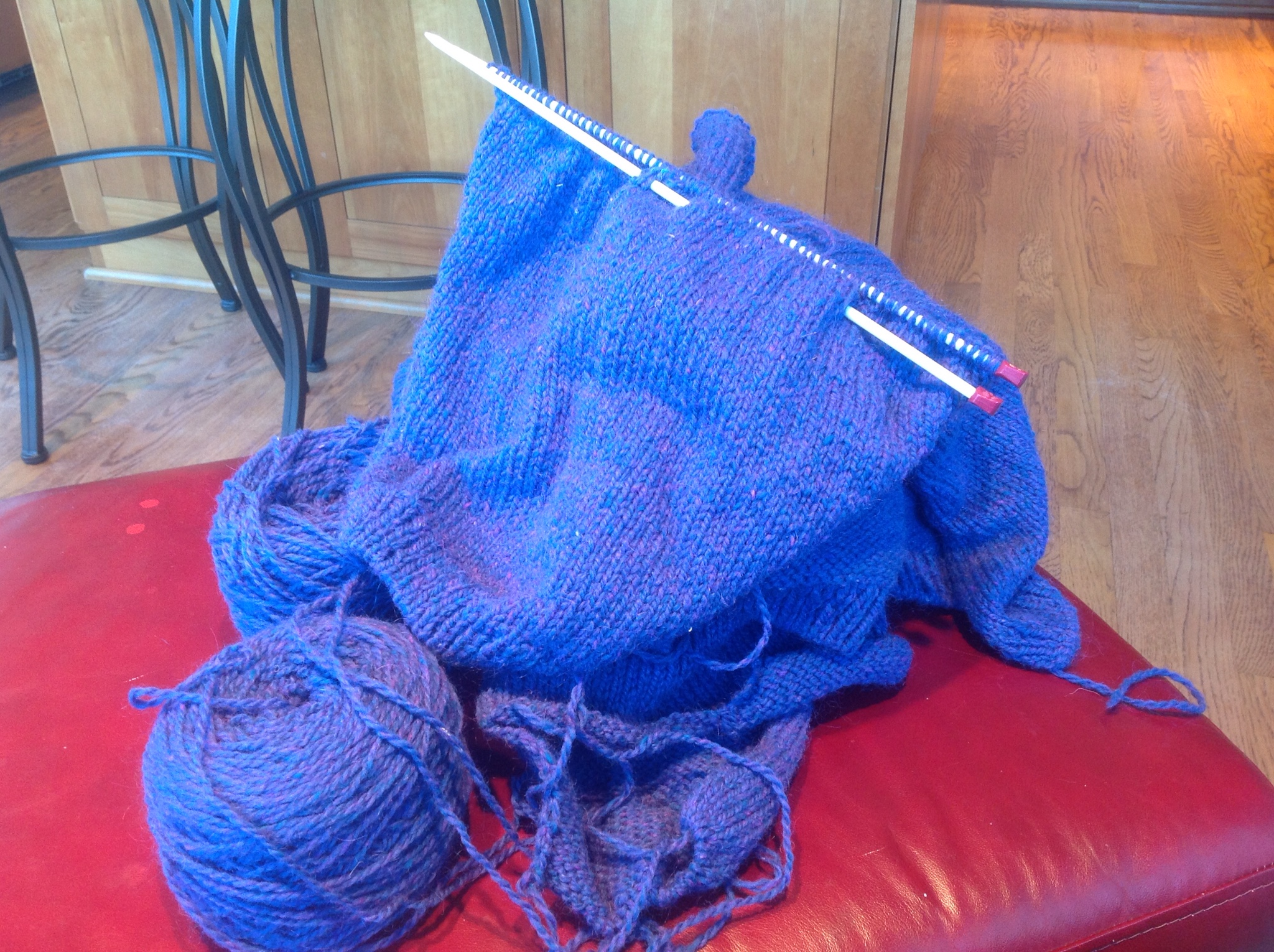 No more Peace Fleece for me. Though it is one of my favorite yarns. I guess I just need to knit faster.