OK, I really didn't mean to go two weeks without blogging again. That was one of my New Year's resolutions. This doesn't bode well, does it? Here are a few of the rest of them. These are not in any particular order.
Blog more. There, I said it. Maybe I'll do better at it now that I've put it in writing.
Knit more. Knit faster. Use up more stash. I'd be embarrassed to die now; the people going through my stash would think that I was a lunatic.
Complain about work less. I have a relatively secure job, one that pays well. It funds far more than the yarn budget, not a small thing in this economy. Quit your whining.
Read more books. I signed up for the 52 Books in 52 Weeks challenge on Ravelry. I have no hope of actually completing this one, since I tend to pick huge books that take me weeks to read. The two books I'm in the process of reading now? One has close to 800 pages, the other has 900. I've decided to just keep track of the number of pages I've read through the year.
I even made a new blog page to keep track of the books. The link is over there in the sidebar. We'll see how long that lasts.
Oh, and the 900 page book?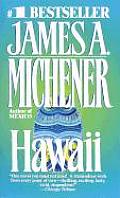 That's where we are this week. We're on Maui, and having a fabulous time. My laptop computer has a little weather icon that shows the temperature back home. It's 38 degrees this morning at home. It's much, much nicer here! Here are a few photos to prove that we're having fun, another of my NY resolutions.
We picked this spot on a drive around northwest Maui to return for a picnic later in the week.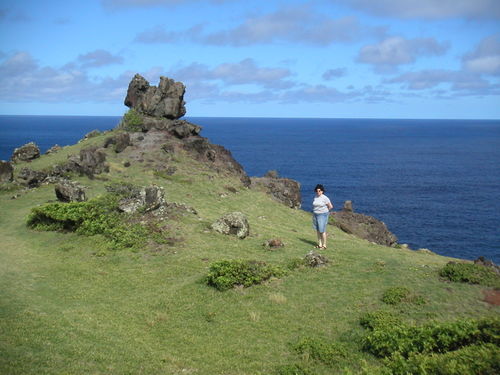 Rum drinks:
Knitting by the pool. I'll show a photo of that Peacock Shawl yarn next time I get the camera out. It looks exactly like the colors of a tidepool. Oh, the drink in this one was vodka, not rum. Nothing like a little vodka tonic to get you going in the morning.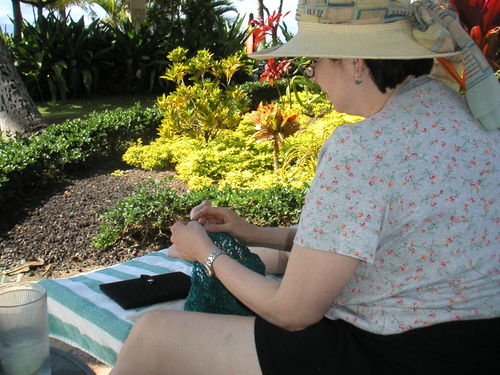 Sunset on the beach. Is anybody but me humming the song "Red Sails In The Sunset"?
More rum drinks, this time at a luau.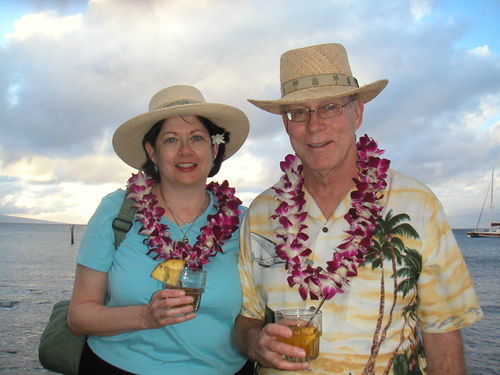 Yet more rum.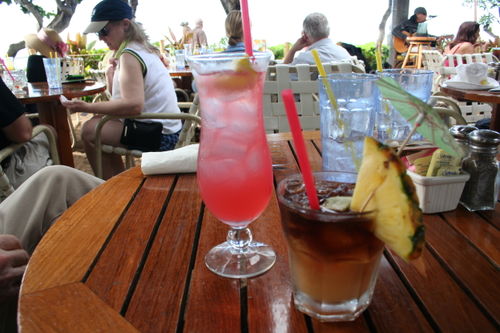 Yes, those photos prove that plenty of rum drinks have been consumed. There is nothing better than going someplace on vacation where they put little umbrellas in your drinks!