I haven't done much spinning the the past several months. I'm not sure why, since it is such a relaxing thing to do at the end of a stressful day.
This fiber has been on my wheel forever. I had just a little bit to finish, and sat down this morning and spun up the rest of it.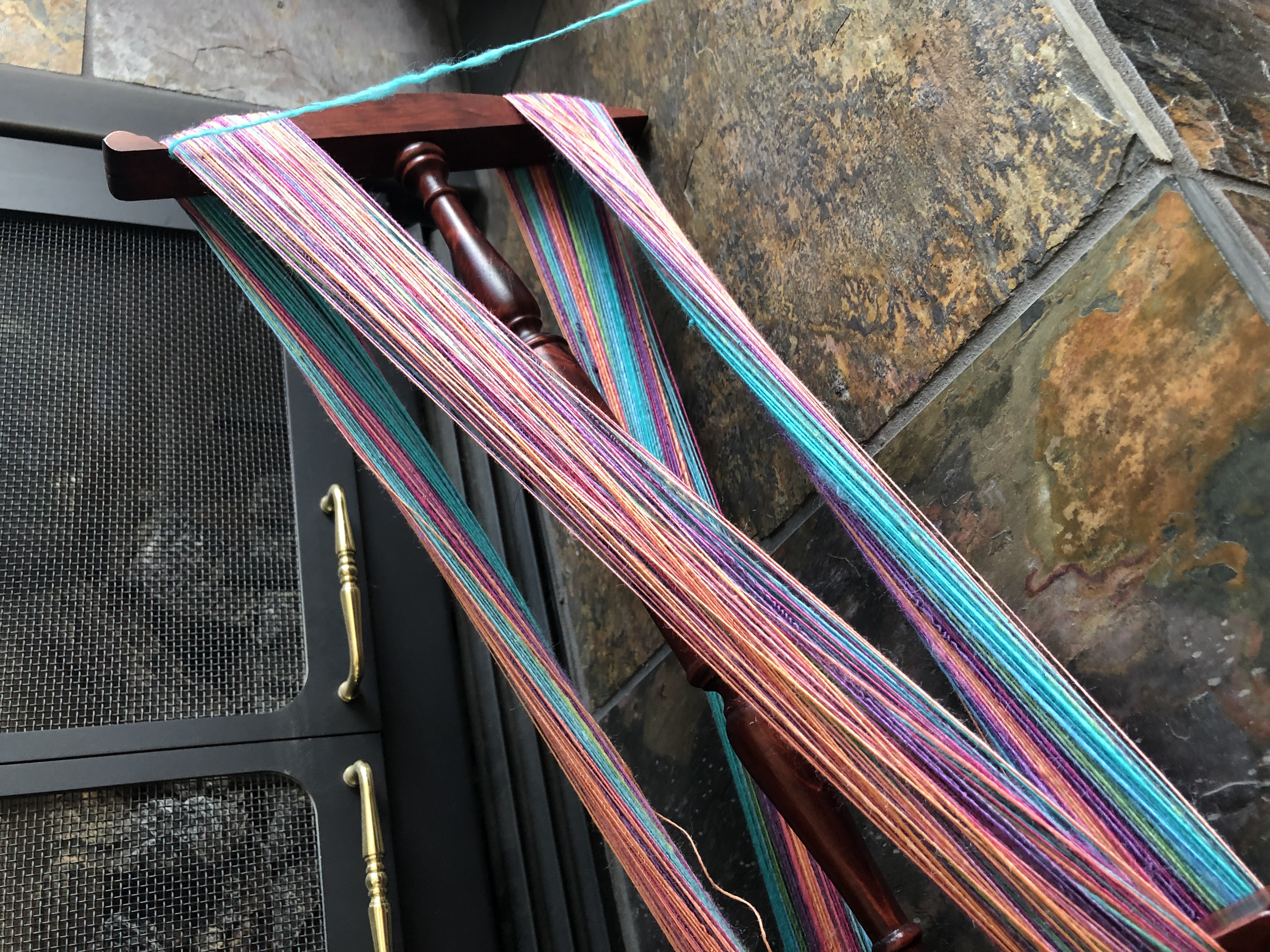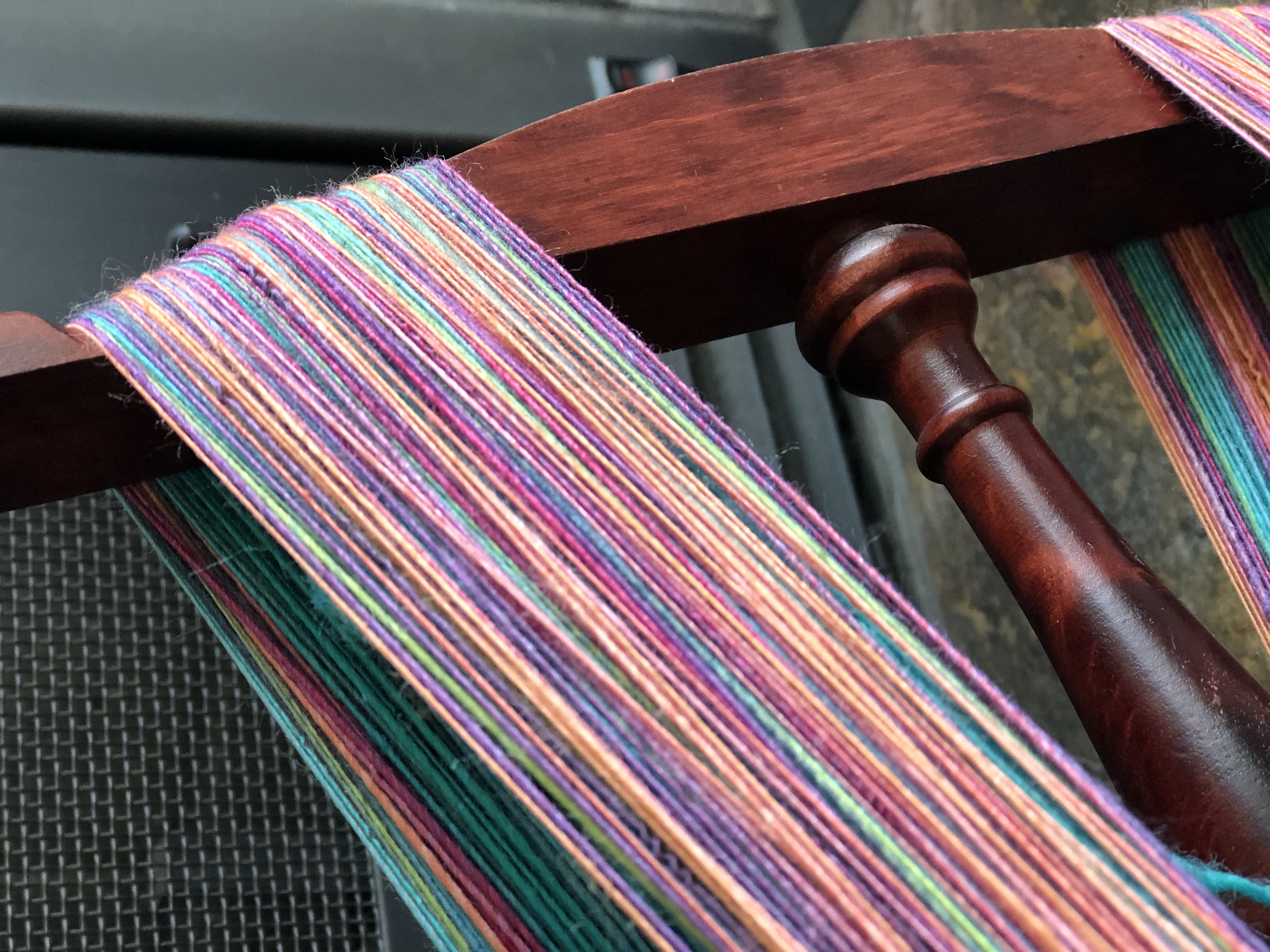 It's a Polworth/silk blend, from Three Waters Farm on Etsy. I'm going to leave it as a single, there should be enough for a "neck thing". This was a dream to spin.
I also dug out all of my spindles and played a little bit today. Here's one.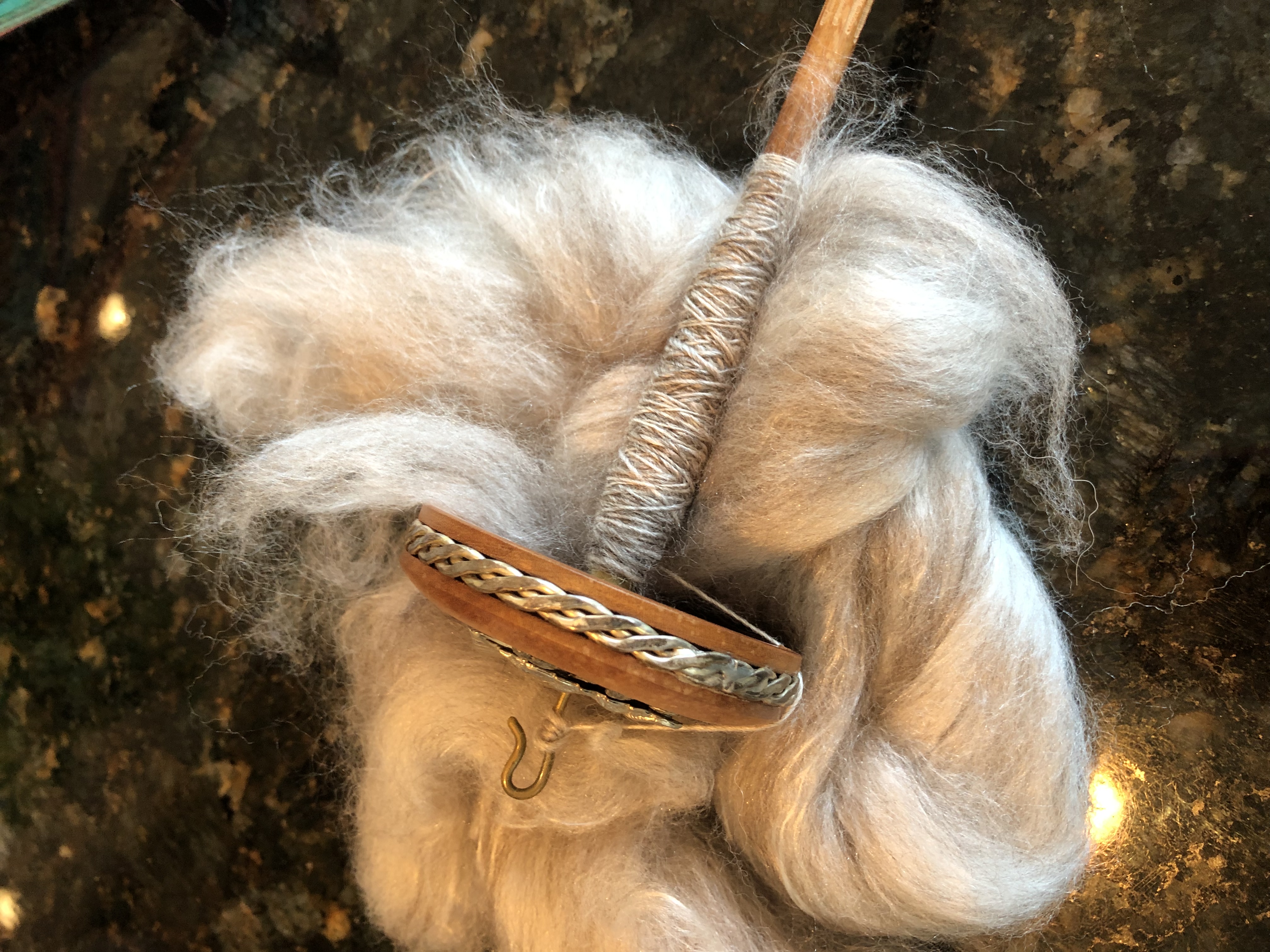 That is a Golding spindle, which I love. The fiber is a very fine merino/silk/yak blend.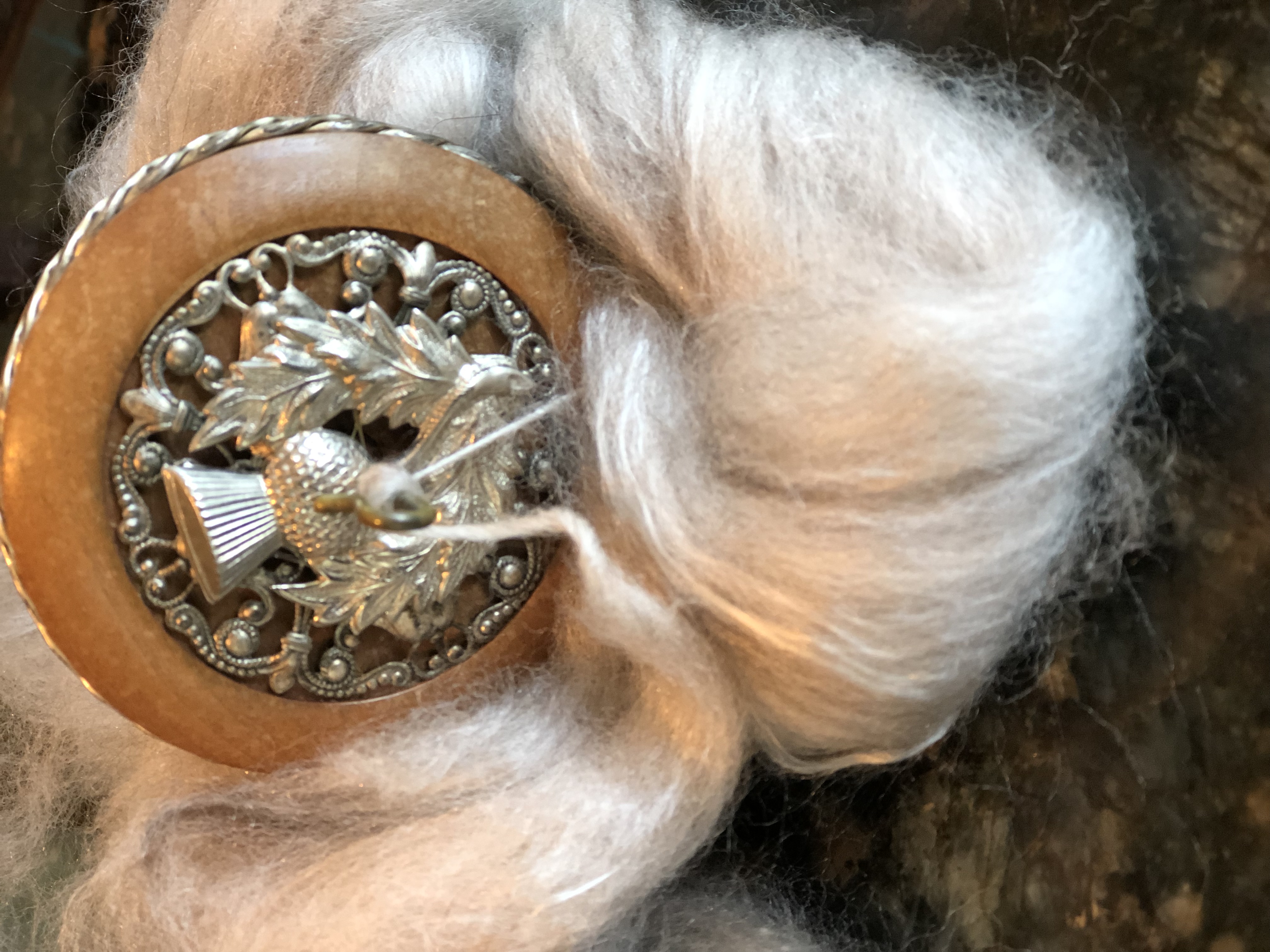 Last but not least, a photo of my wheel.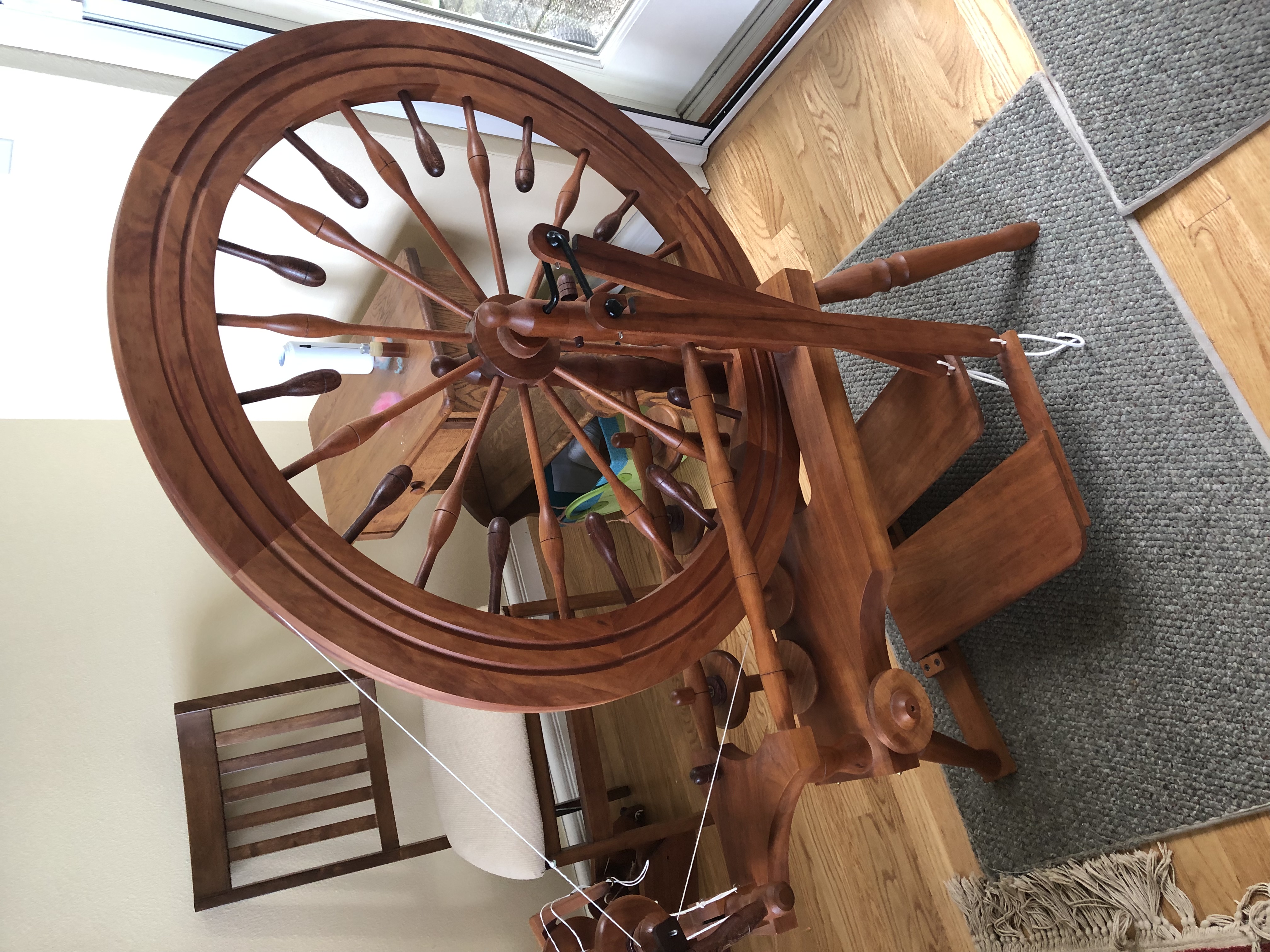 That is my treasured Watson Marie. Andrew Watson, the maker, sadly died a couple of years ago. His father, James, has found a new wheel maker, and they are back in business, but I am very grateful to have one of Andrew's wheels. He was an artist, and a pleasure to work with. I was on his waiting list for a couple of years, and then it took several months for him to build the wheel.
I often joke about what I would grab on the way out of the burning house, but I think I'd try to save this, it's one of a kind.
She also needs a good cleaning and a new drive band. That's on my agenda for tomorrow.