Sweater knitting requires careful swatching for gauge planning. Every single time that I skimp on this step or skip important parts, I end up ripping out four inches of sweater because it's either going to be too small or huge.
I knit a not-huge swatch, but big enough that I can get a good four inches of width to measure my average gauge. Remember, the gauge gods will lie to you and try to get you to talk yourself into mistakes.
"Oh, sure, I'll just knit for an inch or so, squint sideways, and it will work. If I just scrunch it together a bit, I can make that look like 22 stitches in 4 inches!"
Rip. Rip. Rip.
So here's my gauge swatch for my new sweater, unwashed and unblocked, with four inches marked off by the pins. 24 stitches. Drat.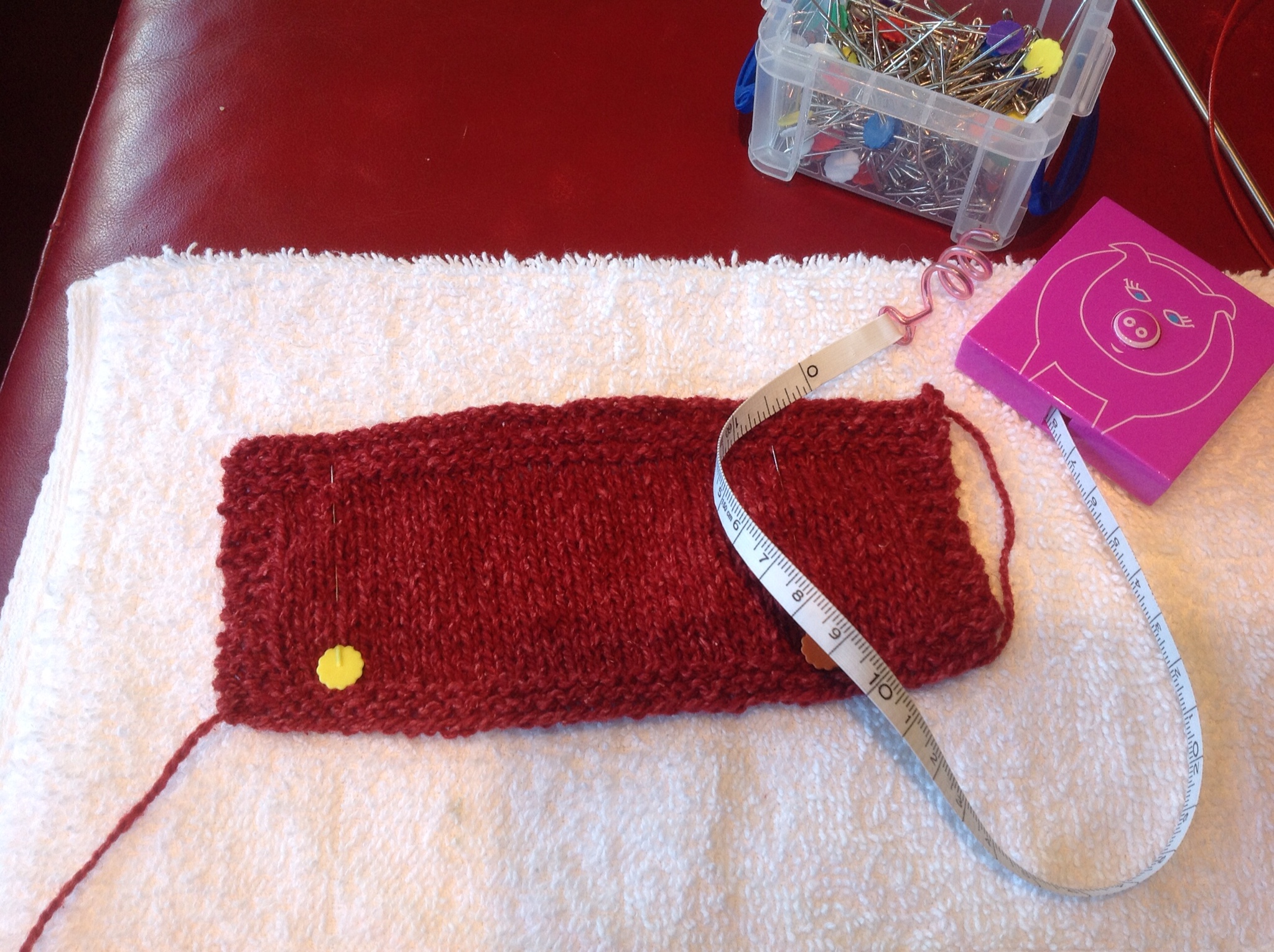 But let's wash it and see what happens. Do this just like you would wash and block the real thing once it's done. Let it dry before you measure again (you're not going to wear it wet, are you?). Here you go.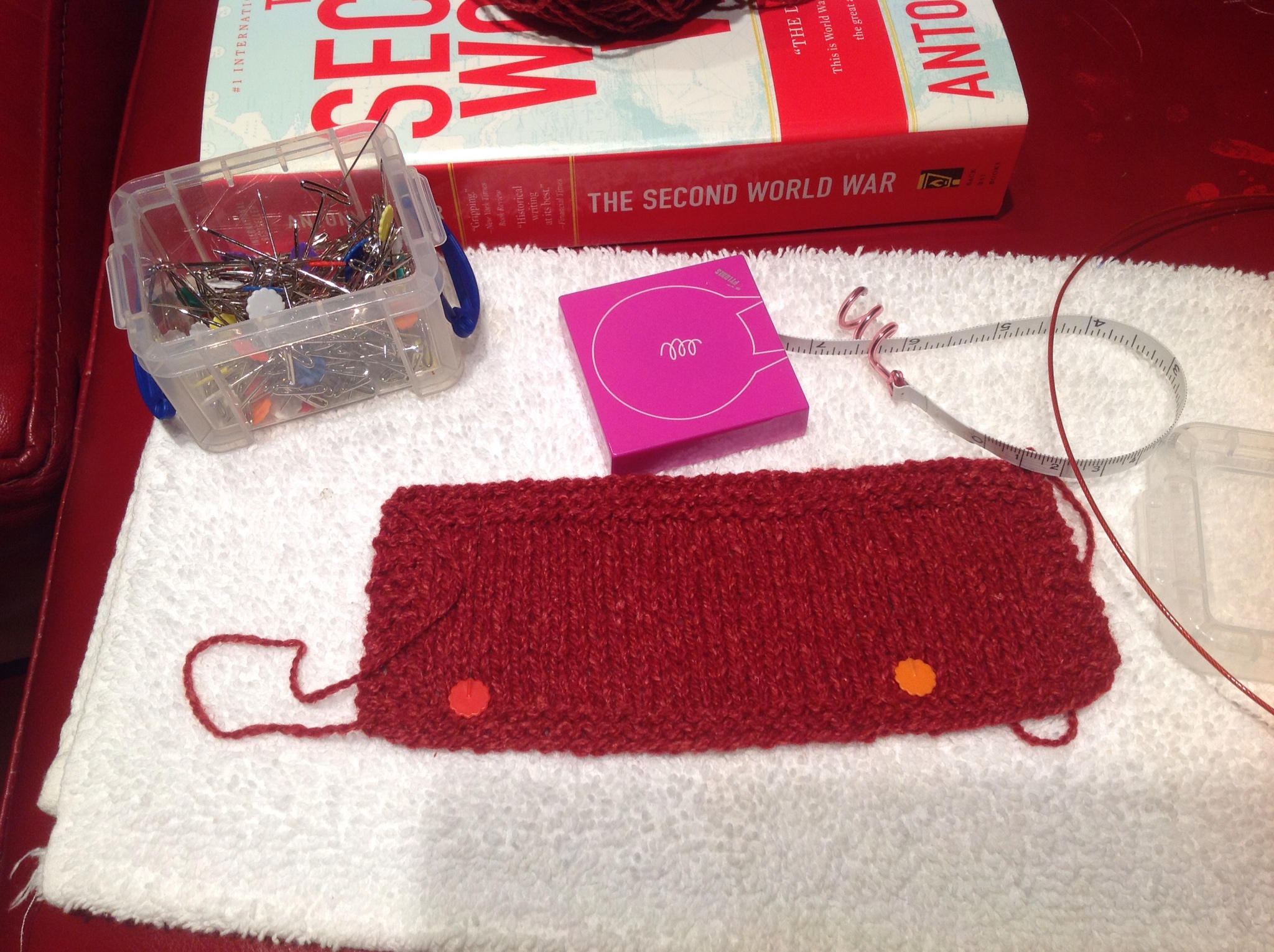 22 stitches per inch. Just what the pattern calls for. Perfect. Even the row gauge matches up on this one.
As a reminder to myself, this swatch was knit with 3.5mm/US 4 needles.