Now this is driving me nuts. My post from yesterday is really screwy on both of our ipads. John was playing photographer and took the photos of me wearing Colro Affection holding the camera sideways. I uploaded them, and in my photo software (Lightroom), they automatically rotate. When I upload to the blog using WordPress, I have to flip them manually, since they come in sideways. I posted from my desktop computer, rotated the photos, published the blog post, and everything looks hunky-dory.
Then John tells me they are sideways when he looked at the Knitting Doctor site on his ipad. I rolled my eyes at him, but sure enough, he's right. So I'm going to post one of the photos again, using my ipad and the Blogsy software I use to see if it happens again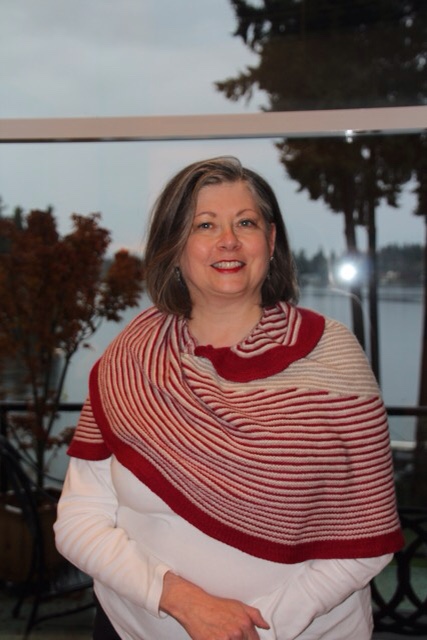 Here goes. If this works I'll go back and fix the previous post.