Or,
New Knitting Project
Sheesh. I'm trying this from the WP app to see if this works better on the ipad. Let's try a photo, shall we?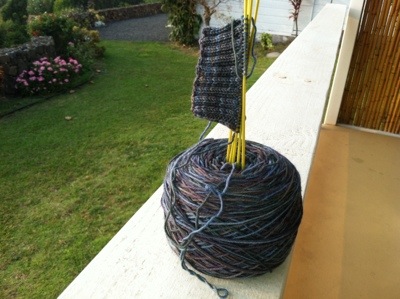 Those are my new socks. The yarn is Lorna's Laces, color is the January color of the month, A River Runs Through It. It came in the mail, my husband saw that blue, and said, "mine". So these will be socks for John.
That's all I have. I'm just trying to find a better way to blog on the road.