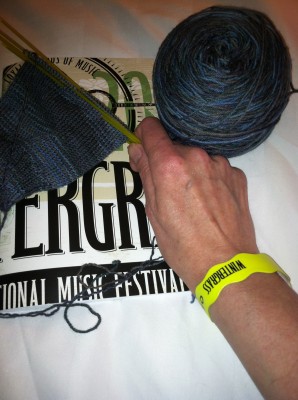 Yes, it's that time of year again. We've had tickets (and hotel reservations) for this years Wintergrass festival since about two days after last years event was over. We debated for a bit about whether to go or not, since neither of us is in much of a mood, and decided that this would be better than sitting home staring at an empty dog bowl and the empty spot on the end of the couch where Riley always hung out. So here we are.
The festival started last night, and I made it through about two acts before somebody played a sappy sad song and I was just done. Hopefully tonight will be better. My favorite last night was Sarah Jarosz, who is a superb musician.
So far today we've been to a workshop with David Grisman and Kenny Smith playing an impromptu "concert" set on vintage mandolins and guitars, most from the early 1900's. It was just fabulous, they played a bunch of old sweet tunes, many from Grisman's Tone Poems days.
I'll report back with more as the weekend goes on. Of course there will be knitting and spinning, I brought one of my drop spindles, which is a good portable activity for those down times between musical acts.
Speaking of knitting, one of the projects I brought is that Seraphim shawl. I spliced in the second ball of yarn yesterday using a Russian join. This morning I noticed this, which really irritates me to no end.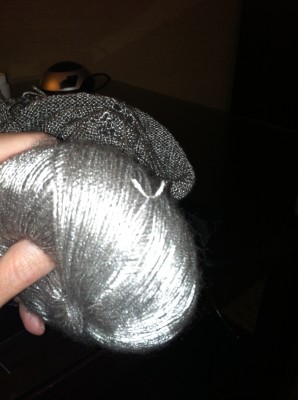 So I guess I'll get more practice doing Russian joins. I hope this is the only knot I find, or there may be some inventive swear words flying around. What really annoys me is that this is on the very outside of the ball, so I should have seen it when I bought it. Oh well.
Thank you all for the sweet condolences on my last post. I'm working my way through answering all of your comments, but each and every one of them makes me cry, so I have to take it in small doses or I might run out of hankies.
On to more bluegrass!