If I ever finish that True Blue sweater for John, here's the yarn for the Faery Ring sweater that will be next.
This is Black Water Abbey yarn, in the color Haw. I think it will be perfect for this cardigan.
And what's that little green velvet bag in the middle? Why, buttons, of course.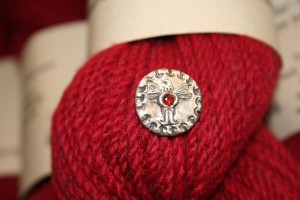 Those are just the most perfect thing for this pattern. They cost more than the yarn, but I could not resist.  If the sweater wears out, I'll cut the buttons off and re-use them. The goldsmith who make these is Carolyn Kent, though she doesn't have her website up and running yet. These are silver, with real garnets in the center.
I'm off to the farmers market for provisions. Don't forget that it's International Talk Like a Pirate Day!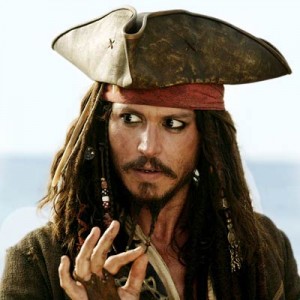 Arrrr!