I started to post some photos of our Portland trip this morning and realized that I completely skipped over the Phoenix trip earlier this month.
Here's Phoenix in photos:
This is one reason I love my sweetie. He makes me drinks on airplanes. He packed his own Grey Goose vodka for me.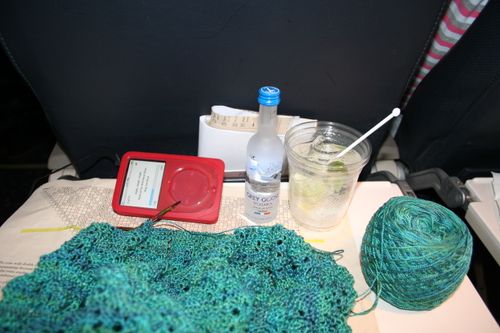 First stop on the way from the airport: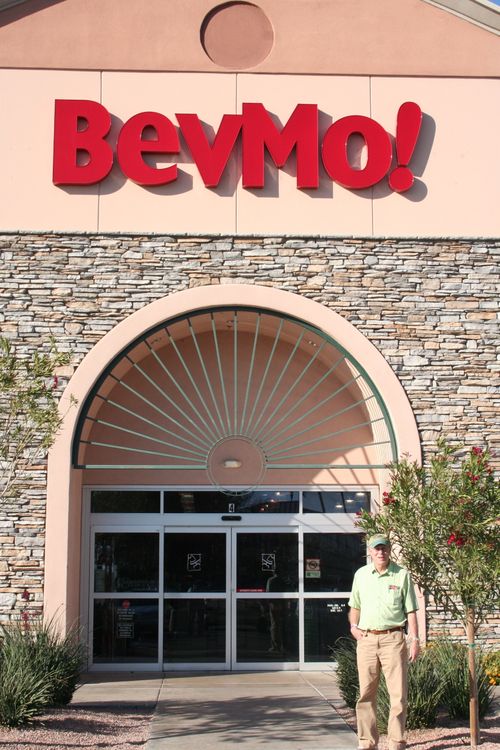 The family Mexican Train competition.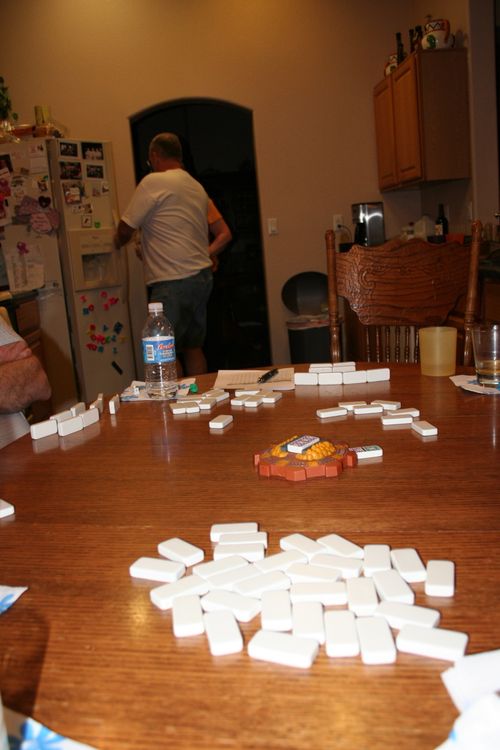 I got to meet Lee Ann, who was in town for a conference. Here are two knitting doctors: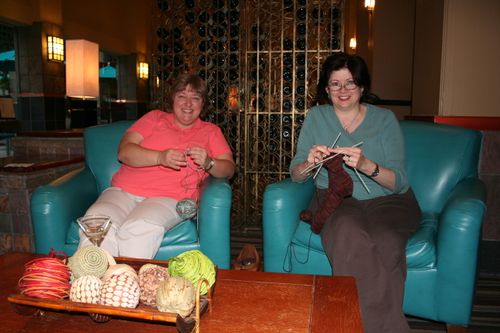 I'm pretty sure that the centerpiece on that table was inspired by yarn balls. Yes, there were martinis involved.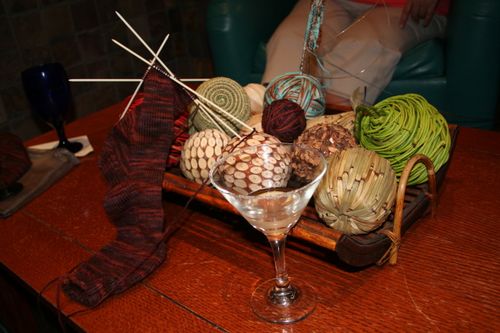 I finished John's socks.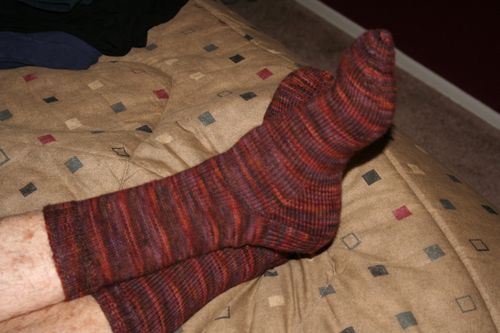 The girls all got pedicures.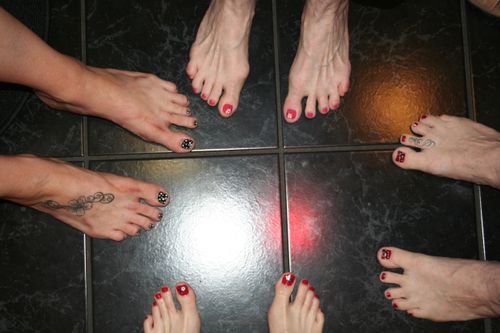 We went to our favorite fast food restaurant.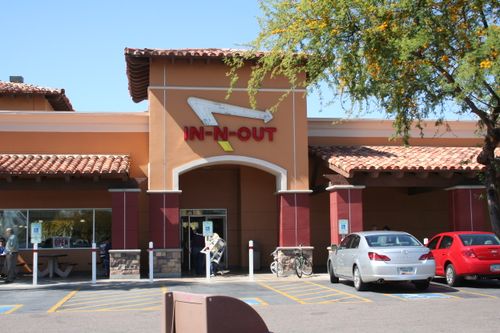 We also went to the Desert Botanical Garden to see the Dale Chihuly exhibit. If you have any opportunity to get to Phoenix before this leaves, go see this. It is just breathtaking.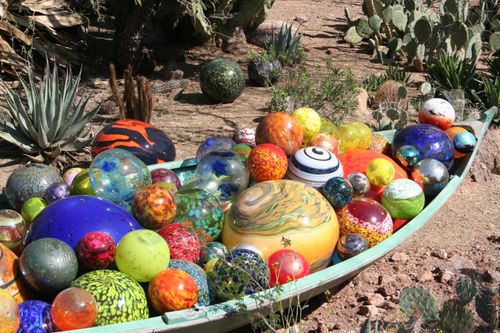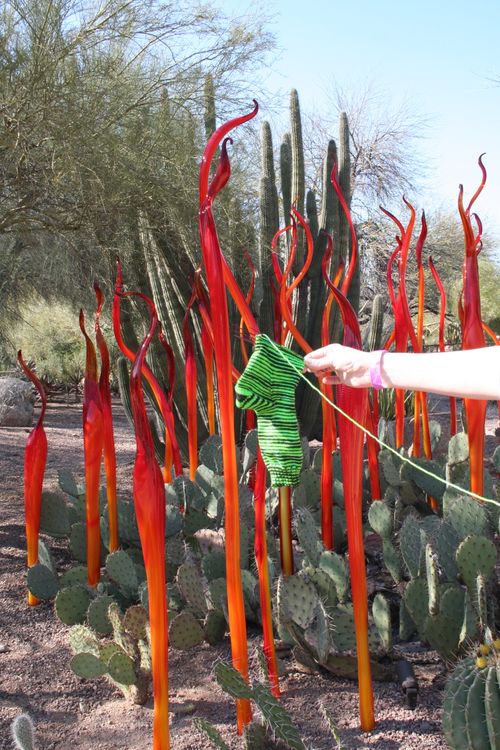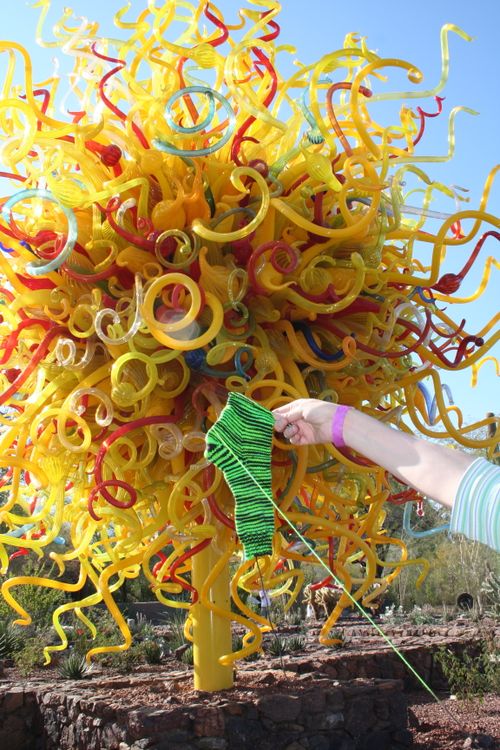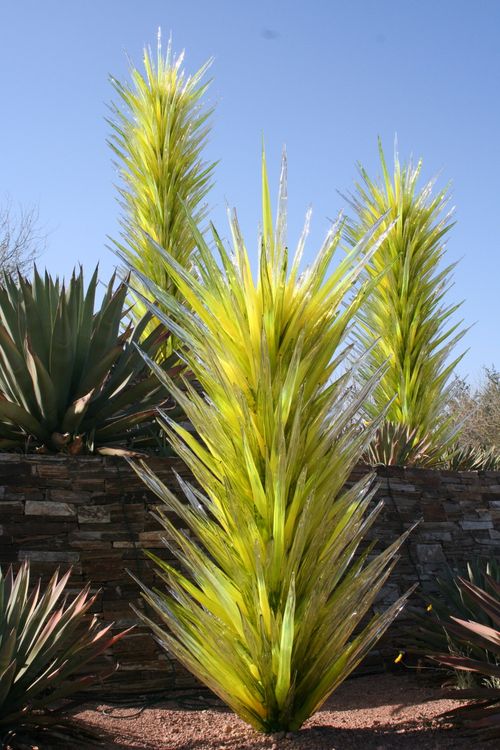 We went to see a couple spring training baseball games also, but for some reason there is no photographic evidence of this.
OK, that's enough photos for one day. I'll leave Portland for another post!