Your Birthday?
No wait, I did that already. But it's my sweetie's birthday today. It's sort of a special one, and there's a You Tube video at the end of the post just for him. First, here's where I am on True Blue, the plain blue sweater I've been knitting for him for decades*.
OK, never mind. My camera is being recalcitrant, and won't upload the photos. Just imagine it, OK. I'll try to post it later.
Updated. Here are the photos: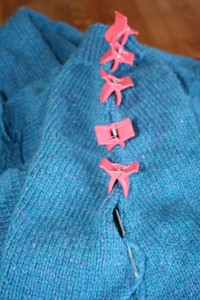 And Lewey, supervising the sewing.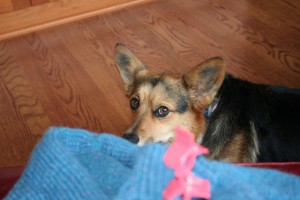 I've finished all the knitting except for the neck band, and have the sleeves attached. I'm sewing up the first side. I'm hoping to have this finished by Sunday, since that's November 1st, when the big Faery Ring Knit-a-long starts!
And here's the video. Note that there is knitting content in the song.
Happy Birthday, Sweetie!
*OK, it only seems like decades. Whatever, it's almost done.